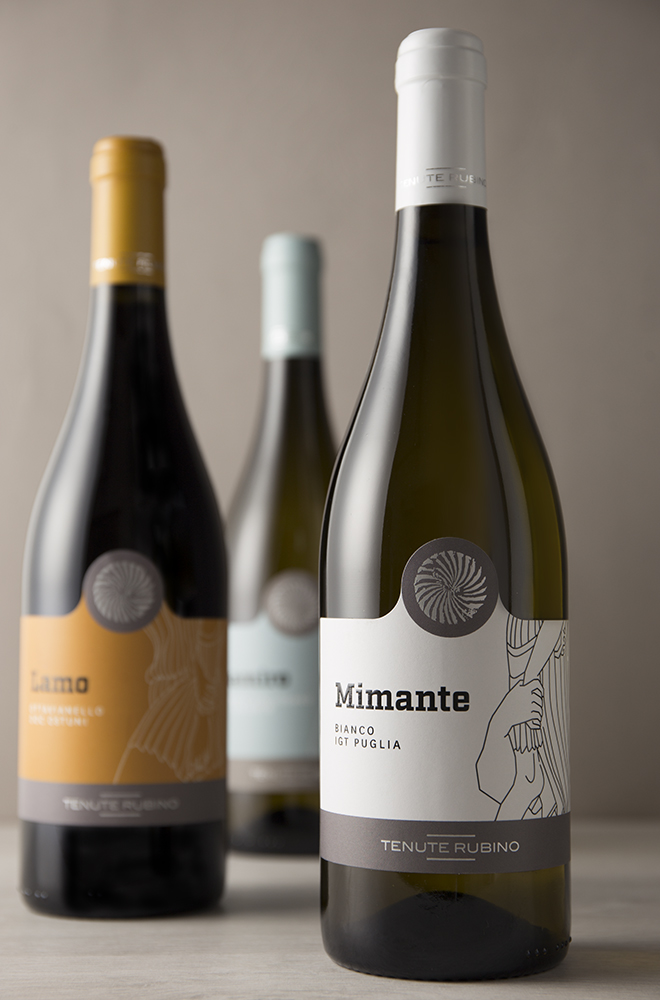 Mimante
IGT PUGLIA
Minutolo
A charming wine which seduces the nose with its wide and intense bouquet, then the palate, through the elegant texture.
da trad CARATTERISTICHE TENUTA
VINEYARDS LOCATION Comuni di Casamassima/Sammichele di Bari
ALTITUDEOF VINEYARDS Between 243 e 312 meters above sea level
SOIL CHARACTERISTICS Stoney, medium consistency
TRAINING SYSTEM Spurred cordon
VINES PER HECTARE 5.000
YEARPER IMPIANT 2005
YIELDS PER HECTARE 8 tons
HARVEST End of September
Vinification
FERMENTATION Between 16-18°C in steel tanks
MALOLACTIC FERMENTATION Not carried out
AGEING 5-6 months in steel tanks, 1-2 months in bottle
ALCOHOL LEVEL 12% vol.
ANALYSIS pH 3,28 · acidità totale 5,30 g/l
VINTAGES 2015, 2016, 2017
PRODUCTION VINTAGE 10.000 bottles
Tasting
COLOUR Delicate straw yellow with greenish hints.
BOUQUET Very typical of the aromaticity of this variety. It has intense perfumes of tropical fruit, peach and apricot.
TASTE Fresh, elegant and mineral. It confirms the positive impressions deriving from the olfactory exam, demonstrating good balance among the different elements.
FOOD MATCHES Best served with aromatic, light dishes. It is the perfect companion of fish stew and Apulian vegetable-based first course. At the same time it's the ideal pairing of exotic dishes, like sushi and sashimi or Moroccan cous-cous.
SERVING TEMPERATURE 8-10°C
GLASS Medium size goblet