When tradition meets innovation
In Opera Food's new video recipe, the wine bar Numero Primo serves Apulian Frise with a glass of Sumaré, Tenute Rubino's sparkling brut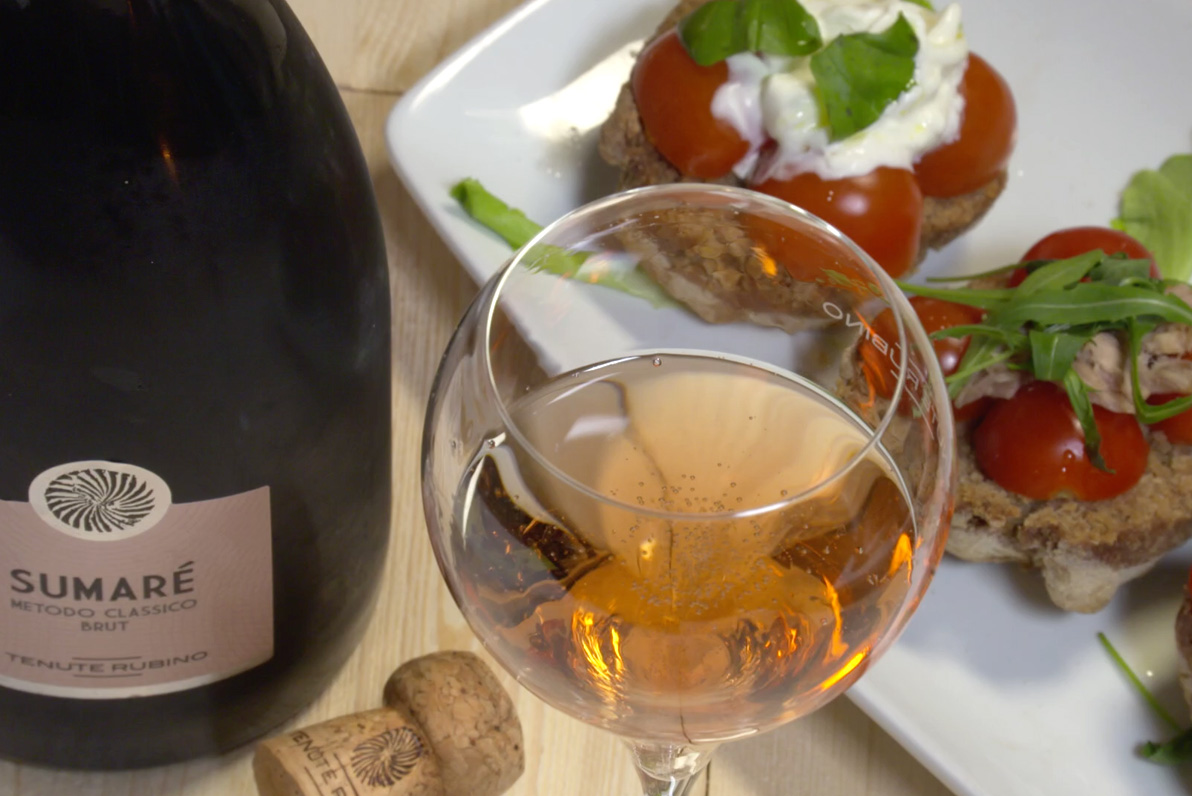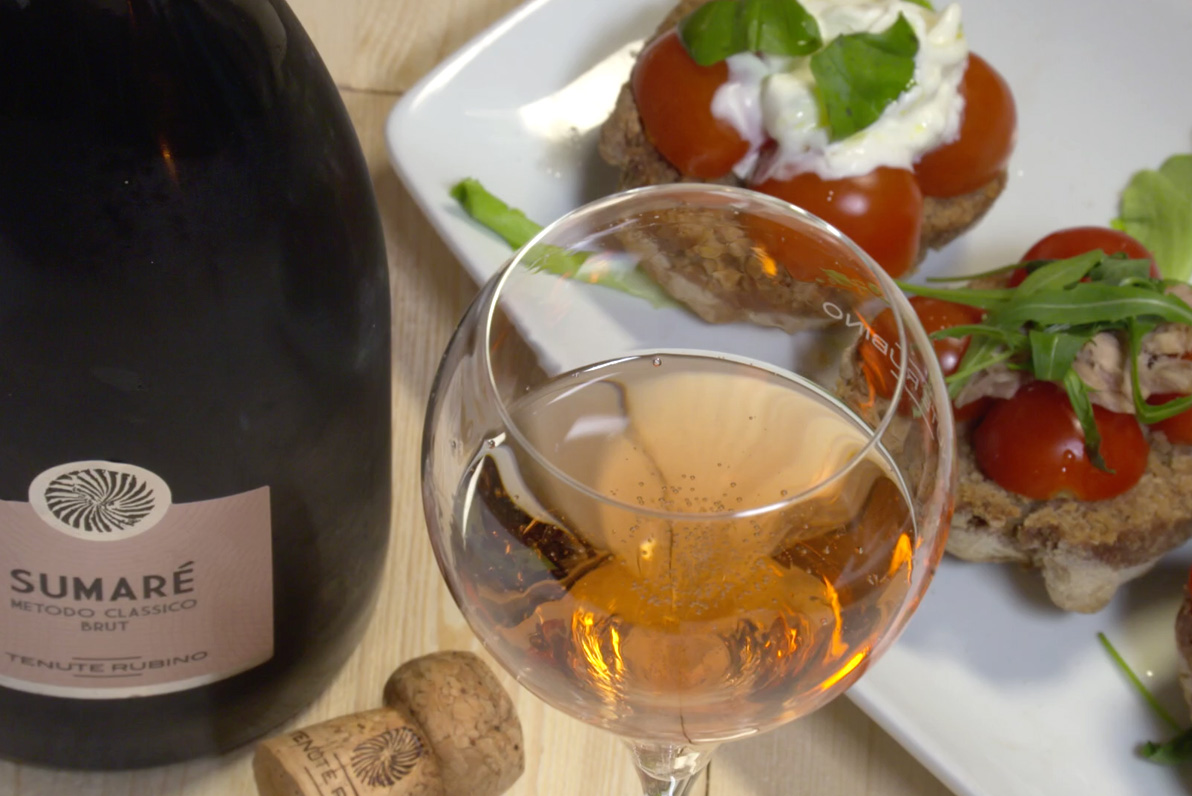 Not just for its beaches, or for Salento's countless natural and cultural attractions, or for the summer nightlife and festivals such as La Notte della Taranta. Even those who train all through the winter to achieve the perfect beach body have to admit: when choosing Puglia as their summer holiday destination they are also after a healthy dose of good food and good wine.
But back home it doesn't take much to revive your taste buds and let yourself be inspired by the flavours of the Apulian table, especially if you try pairing a staple of Puglia's winemaking tradition such as rosé wine with a selection of local delicacies, such as taralli, frise, ripe red tomatoes and a fresh soft cheese such as stracciatella, all widely available even outside of the region.
This delicious mix and match of local ingredients is the speciality of Numero Primo, Tenute Rubino's wine bar on the splendid promenade of Regina Margherita in Brindisi. Sober in style but full of sophisticated touches, Numero Primo treats its guests to an authentic Apulian experience offering dishes that combine simplicity and taste, enhanced by wines that, like their land of origin, are both fresh and energetic, the result of innovative approaches to winemaking and a traditional focus on the region's great native varieties. The kind of attitude and craftsmanship we find embodied in labels such as Sumaré, a sparkling classic method brut obtained from Susumaniello grapes, a local variety grown in the Brindisi area, left to rest on the lees for 24 months before disgorgement.
In this new video recipe created by Opera Food, Sumaré is paired with one of Puglia's best loved specialties: Frise. Numero Primo serves up these crisp and fragrant bread rings garnished with a variety of ingredients: with stracciatella, tomatoes and basil; with tuna, cherry tomatoes and rocket; lastly, with an onion pâté, cherry tomatoes, capers and olives. We can almost taste them in our mouths: the creamy sweet stracciatella and the pungent capers over the crispy Frise, lightly softened in water, fragrant and delicious. A lively interplay of aromas and flavours enhanced by every sip of Sumaré with its notes of red berries and intense flavours. How can we describe such a great combination? Let us just say that, if this was a football match and Frise were the striker, Tenute Rubino's sparkling rosé would definitely wear the jersey number ten, like a truly gifted Italian fantasista.
www.vinotecanumeroprimo.it
viale Regina Margherita, 46, 72100 Brindisi
Tel. +39 0831 1795537