Tenute Rubino's never ending summer
Enjoy the combination of Giancòla and spaghetti with a sea bream tartare created by the fish bar "Pescaria" of Polignano a Mare – Opera Food's second video recipe in partnership with Tenute Rubino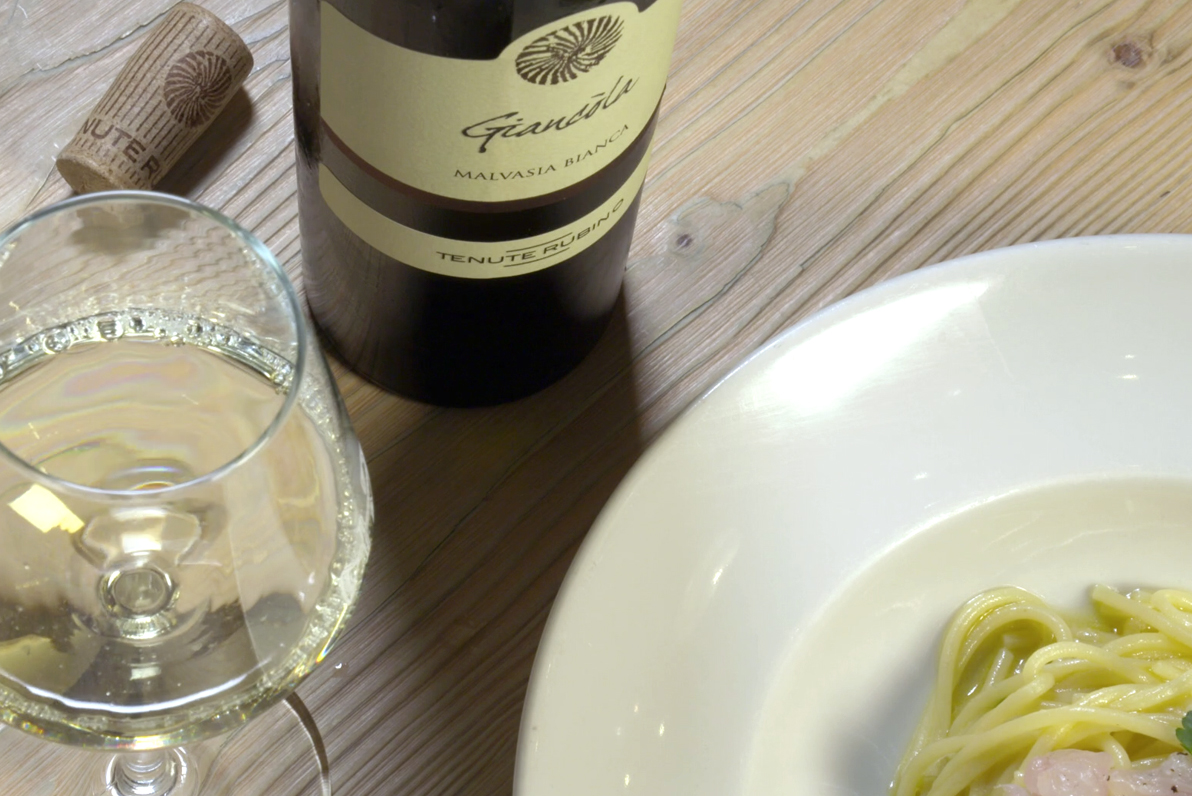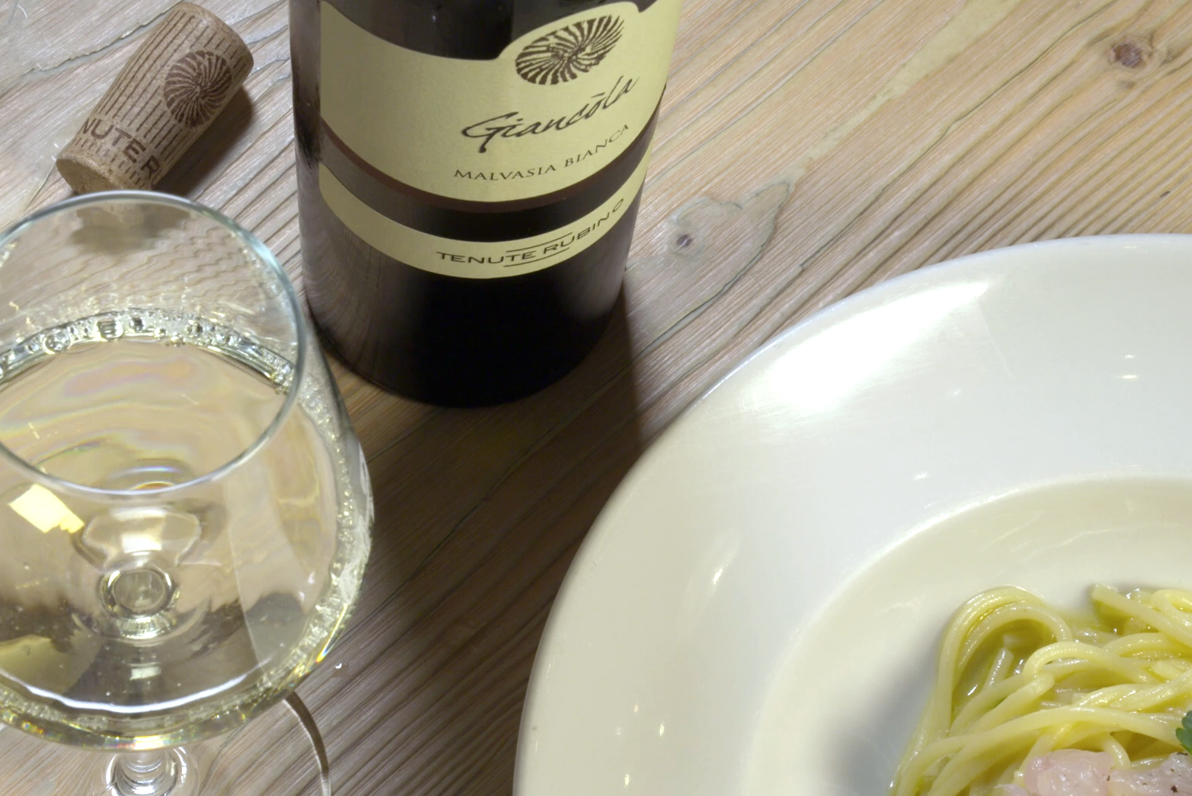 Summer is a wonderful season, especially when it is experienced with taste, for example by enjoying a stunning Apulian sunset with some tasty fish and a glass of pure Malvasia Bianca such as Giancòla. But now autumn is almost upon us, al fresco drinking on the promenade and starry nights can already feel like a poignant memory, the solution to stave off the end-of-holiday blues is to recreate some of these memories at home, enjoying all the aromas and flavours that remind us of the delights of summer. This is, after all, what excellent food and wines are for: they don't just relieve our hunger and thirst, they bring joy, happy memories and pleasure.
But how?
For example, you can open a bottle of Giancòla, Tenute Rubino's most charming and intense white wine: one sip is all it takes to find yourself transported into the fields of the Jaddico estate at dusk, lulled by the sound of chirping crickets and the gentle lapping of the sea nearby. But a journey through memories and feelings would not be complete without the right combination of wine and food.
So, it is time to fasten our apron strings and experiment with a new dish: spaghetti with garlic, olive oil and a sea bream tartare, with the help of the latest Opera Food video recipe. Our teacher will be chef Lucio Mele of "Pescaria", the popular fish-bar located in one of Salento's most unforgettable destinations: Polignano a Mare. How easily three simple ingredients can be combined to make a tasty and exciting dish. It is all it takes to bring back the memories of a happy summer in Puglia: spaghetti, garlic, chilli pepper, parsley, sea bream and, of course, a chilled bottle of Giancòla.
Piazza Aldo Moro 6/8
70044Polignano a Mare
Tel. +39 080 424 7600