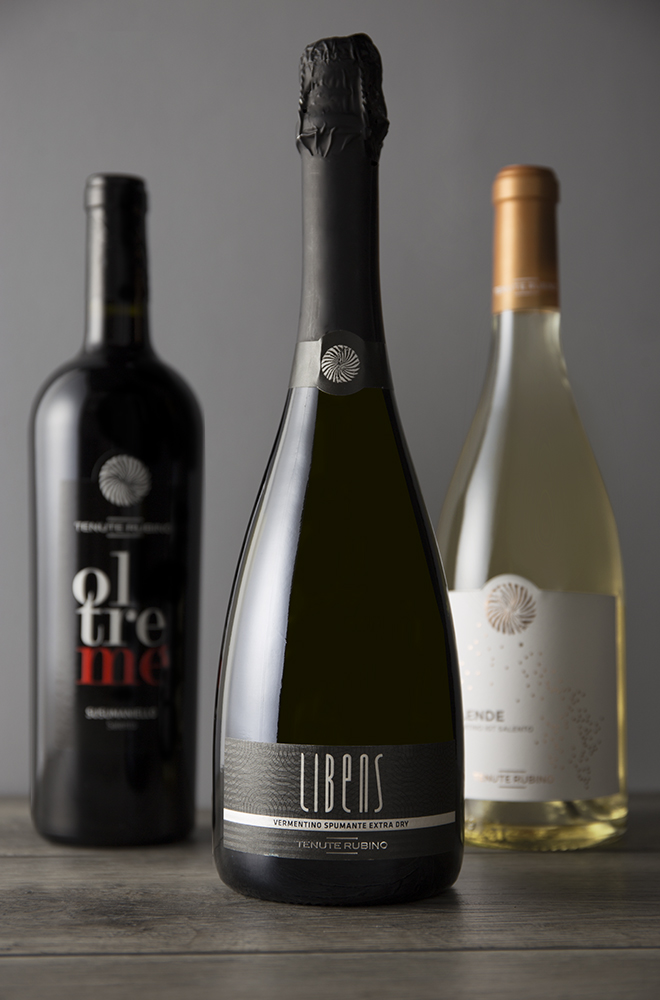 Libens
IGT SALENTO - BRINDISI
Vermentino
Libens, extra dry sparkling Vermentino, is a rich and fascinating wine, with a fresh and pleasant taste.
Estate characteristics
VINEYARDS LOCATION Uggìo, Brindisi
ALTITUDE OF VINEYARDS 100m above sea level
SOIL CHARACTERISTICS Medium texture with stones
TRAINING SYSTEM Spurred cordon
VINES PER HECTARE 6.000
YEARPER IMPIANT 2004
YIELDS PER HECTARE 6 tons
HARVEST Manual, second decade of August
Vinification
FERMENTATION Between 16-18°C in steel tanks
PRISE DE MOUSSE In autoclaves at a low temperature
AGEING 1 month
ALCOHOL LEVEL 12,5% vol.
ANALYSIS pH 3,10 · acidità totale 6,20 g/l
Tasting
COLOUR Subtle and delicate yellow, with clear and brilliant greenish tinges.
BOUQUET Freshness, sapidity and intensity prevail, with discernible notes of elderberry, broom, litchi, green apple, almond flowers and white pepper elevated by the perlage.
TASTE Fresh, balanced and intense, with a good acidity well integrated with the fine and persistent perlage; it is harmonic and coherent with the nose.
FOOD MATCHES Great both as an aperitif and a fullmeal wine, it goes well with fried fish food, mussels au gratin, fish dishes and light, vegetable-based first courses. It is ideal with lobster linguine, grilled swordfish, stuffed squid and any kind of orecchiette. A pleasure for many occasions.
SERVING TEMPERATURE 7-8 °C
GLASS Flûte