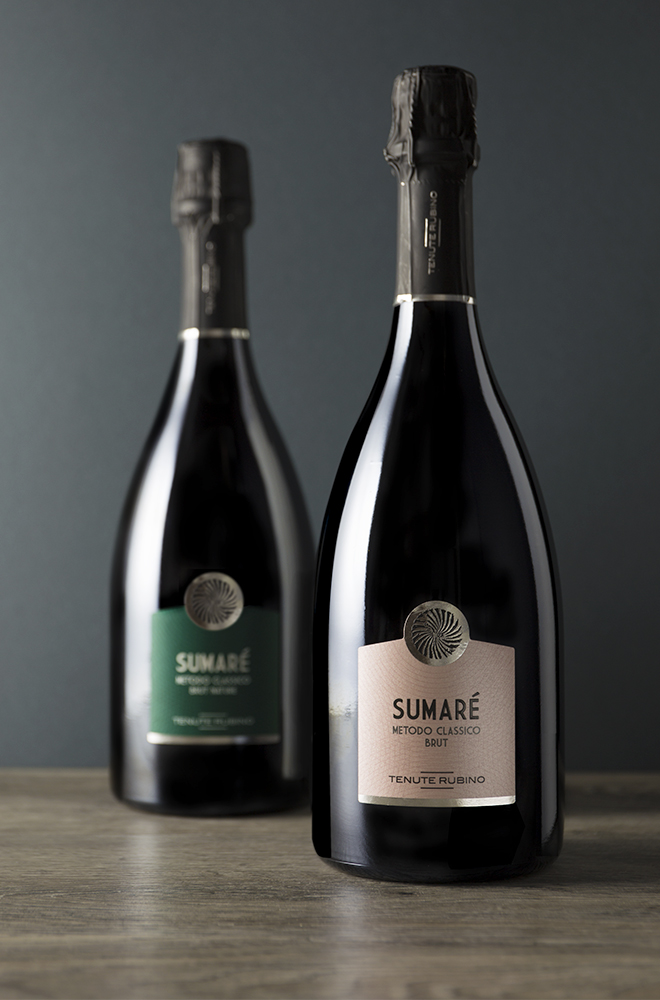 Sumaré 30 mesi
Sparkling rosè brut - IGT Salento
Susumaniello
Classic method brut sparkling wine, result of early harvested Susumaniello. An elegant wine, balanced, with a long and persistent taste, with disgorgement after 30 months on yeast.
Estate characteristics
VINEYARDS LOCATION Jaddico-Giancòla, Brindisi
ALTITUDE OF VINEYARDS Sea level
SOIL CHARACTERISTICS Sandy
TRAINING SYSTEM Spurred cordon
VINES PER HECTARE 6.000
YEARPER IMPIANT 2004
YIELDS PER HECTARE 7 tons
HARVEST Manual, early September
Tasting
COLOUR Pale salmon pink with fine persistent perlage.
BOUQUET Notes of red berries: pomegranate, raspberry and cherries stand out. Fresh with light scents that recall bread crust.
TASTE Elegant, savoury, intense and balanced, coherent with the olfactory perceptions. A long and persistent taste.
FOOD MATCHES Awarded in the Top10 Best wines with Asian food: sushi at Sakura Awards 2016, Tokyo. Ideal with tagliolini with lobster, linguine with clams and tomatoes, fried seafood, mullet or salmon carpaccio, various interpretations of scorpion fish, homegrown vegetable tempura.
SERVING TEMPERATURE 7-8 °C
GLASS Flûte