A tuna steak paired with Tenute Rubino's Oltremé in a new video-recipe brought to you by Pescaria's Lucio Mele and Opera Food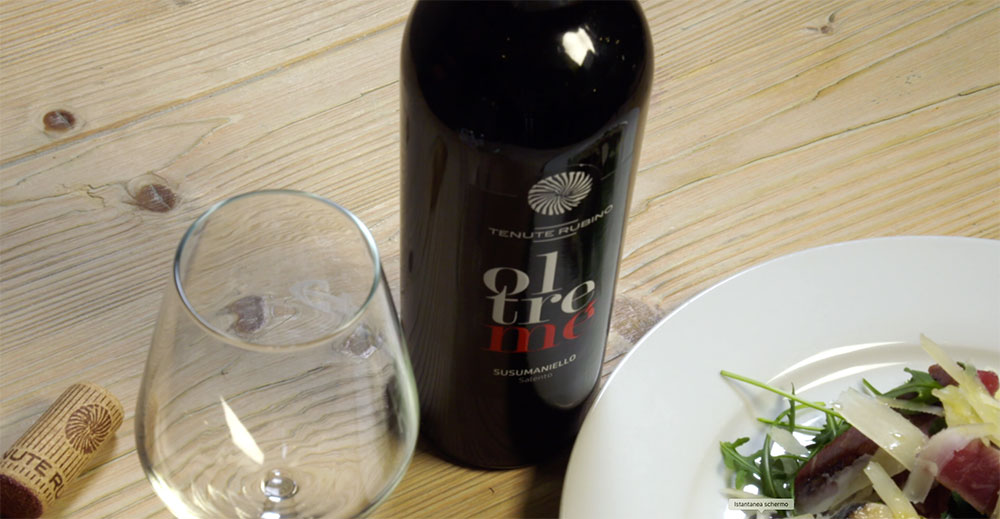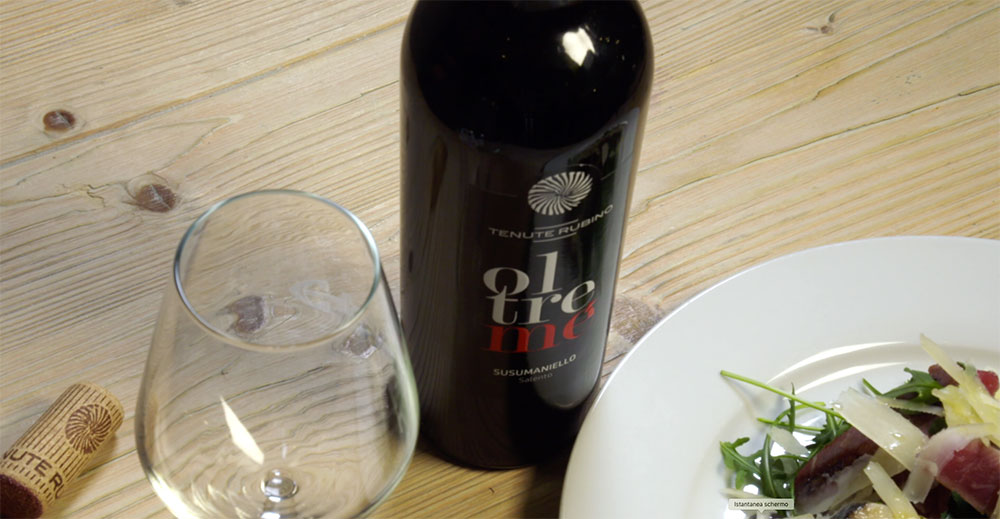 Attention and care, for one detail especially: cooking times. Whenever you try searing tuna at home it is easy too cook it too much or too little. To check if you got it right you must look at the meat: if it is red at the centre veering towards pink then you have yourself a prefect tuna steak. Likewise, if you want to know if your glass of Apulian red wine is a Susumaniello you have to observe its colour and, crucially, taste it: if it is of an intense inky red and its easy-drinking palate offers up hints of cherry and raspberry then you can be quite sure that what you have in your glass is Tenute Rubino's Oltremé.
Fish and red wine give life to a pleasant combination that becomes surprising when we pair a dish and a label such as these, both simple in appearance but endowed with a pleasing complexity thanks to the careful expertise behind their making.
In this new episode brought to us by Opera Food we will learn a little secret which can be enjoyed at home, something elegant to serve on your next surprise dinner for two: a perfect rare tuna steak with rocket and king trumpet mushrooms paired with a glass of Oltremé, Tenute Rubino's best loved label of the Susumaniello project. The recipe will be demonstrated by the skilful hands of Lucio Mele, who has taken Puglia's culinary scene by storm with his fish-bar Pescaria in Polignano a Mare, a haven for the most demanding gourmet lovers. As said, the secret to this dish is to keep meticulous track of cooking times. Fresh and essential, this tuna with rocket, parmesan and mushrooms finds its perfect partner in Oltremé, a wine which has not undergone any amount of refinement in barrel: aged in steel for 10 months and in bottle for another 2 months, the wine retains all the opulence and fullness of the Susumaniello grapes. Sapid and mineral, delightful to sip while preparing the steak – your kitchen will be filled with the warmth of Salento and the love of its people.
www.pescaria.it
Polignano a Mare
70044, Piazza Aldo Moro 6/8
Tel. +39 080 424 7600