Red is the colour of Love
In Opera Food's new episode an irresistible encounter between land and sea: an Apulian octopus stew to be enjoyed with Visellio, Tenute Rubino's monovarietal Cru made from Primitivo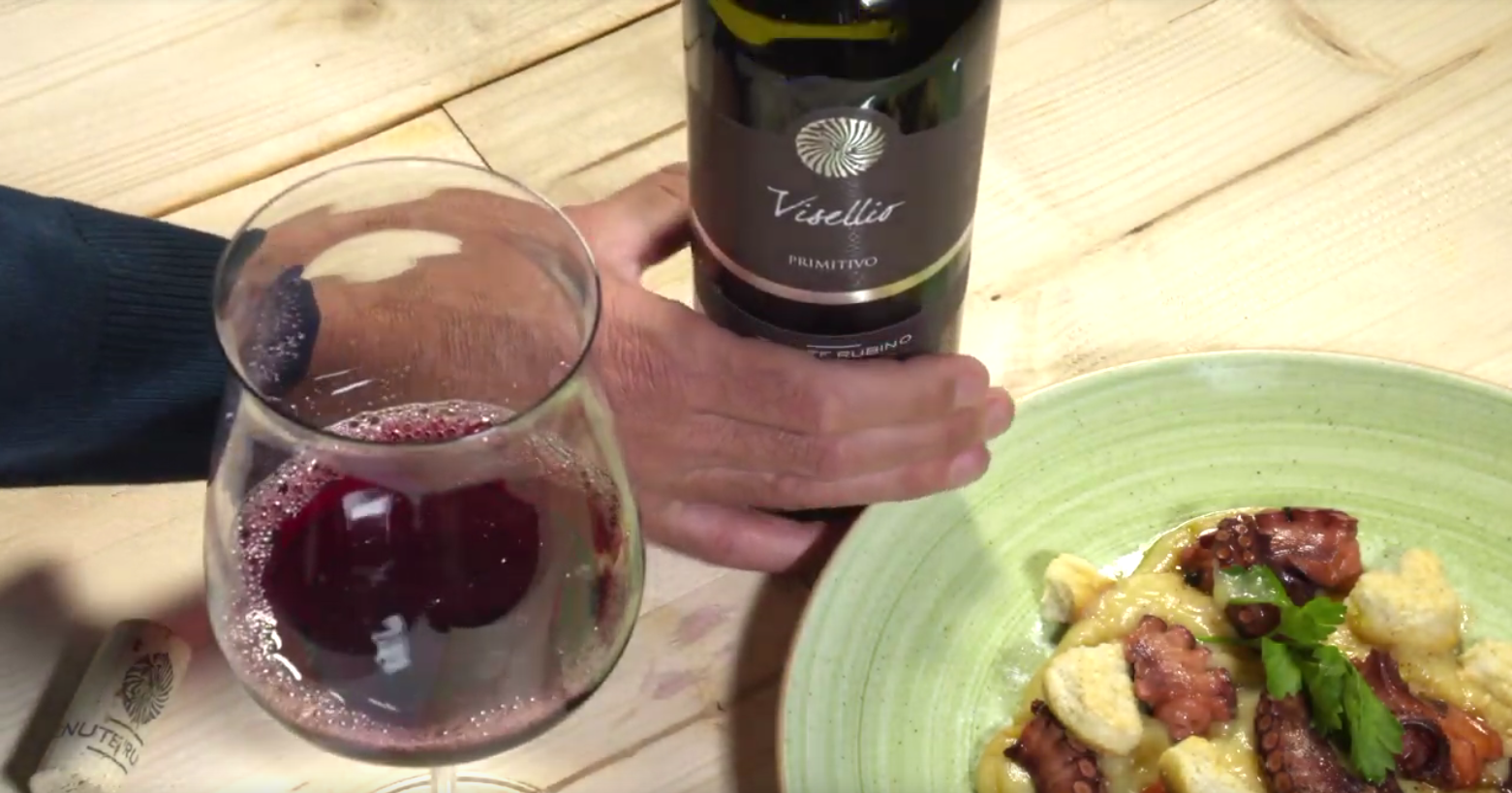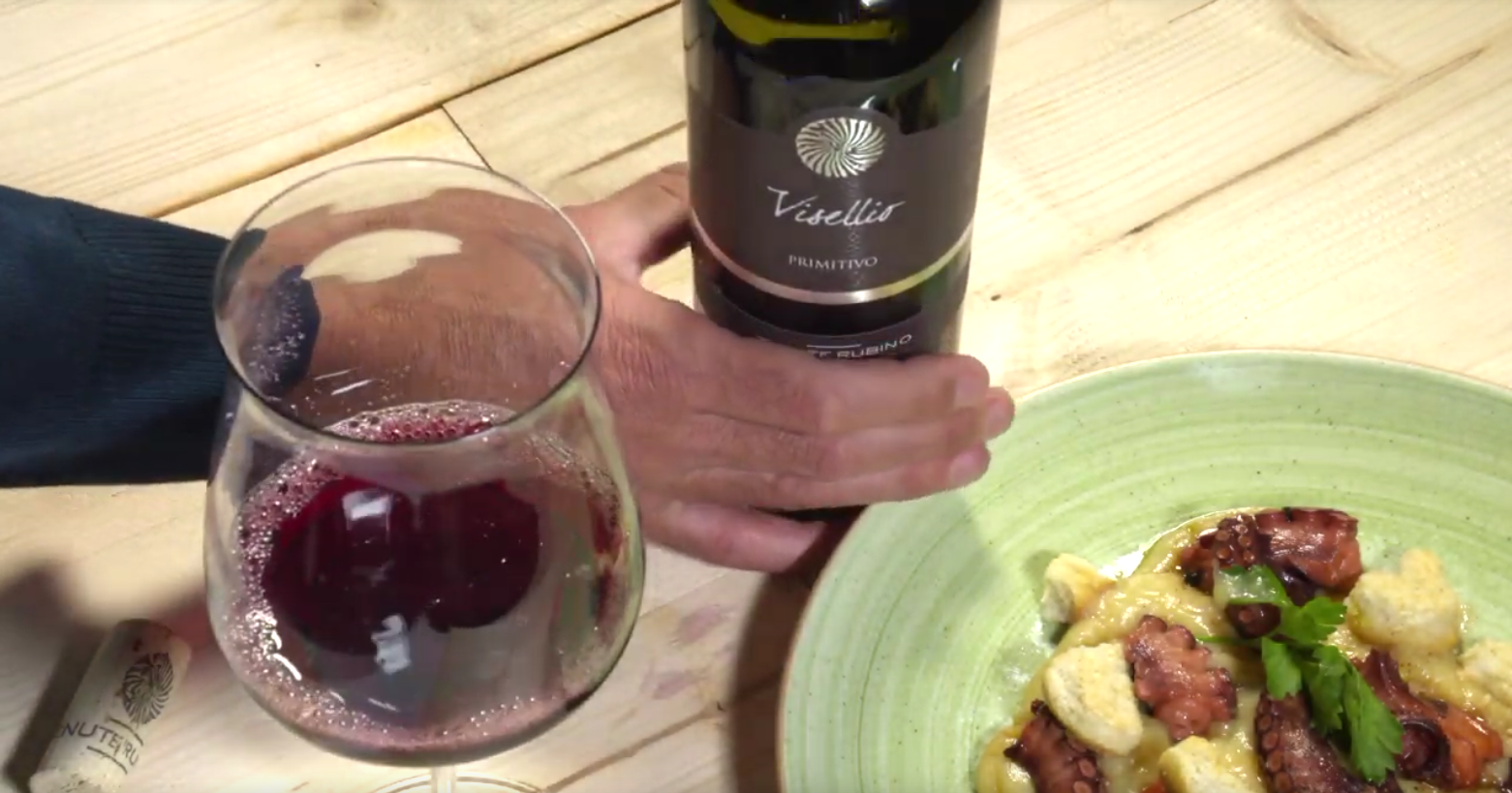 Were it not for the timeless charm of its baroque architecture, Lecce would well deserve a visit for its restaurants alone. This charming city in the area known as Salento offers all the authentic flavours of Puglia, thanks to generations of locals who have worked to preserve the area's traditional cuisine. Locals and restaurateurs such as the people of Lecce's Osteria degli Spiriti, a cozy and elegant eatery specialised in delivering tantalizing and transformative taste experiences every day.
Did we make you mouth water? Worry not, because Opera Food, the series of video recipes created in partnership with Tenute Rubino, will once again give us the opportunity to prepare and enjoy the dishes of chef Tiziana Pierangeli in the comfort of our own home. All you need is to source the freshest ingredients and be open to a little improvisation – don't be afraid to add your own personal touch!
Today's dish is a delicious main course which brings together the flavours of land and sea: Polpo a pignata, Puglia's traditional octopus stew served over creamy mashed potatoes and enjoyed with a glass of Visellio, Tenute Rubino's Cru obtained from the Apulian native grape Primitivo. The marriage between the octopus and the tomato begins in the pan, so that each can be infused with the flavours and aromas of the other before their magic encounter with the delicate cream of potatoes cooked in vegetable stock. Pairing this dish with Visellio is the perfect choice to enhance its unique and flavourful character. Visellio is a monovarietal Primitivo of an inky ruby red colour, best suited to accompany flavoursome and hearty dishes: a nuanced bouquet with notes of plum, red and black berry preserves, liquorice, while the palate offers silky tannins and a well-balanced acidity. A wine to love, especially in such a combination, one which hints at a very established tradition in the land of Puglia: pairing fish dishes with red wines.
www.osteriadeglispiriti.it
Via Cesare Battisti, 4,
73100 Lecce
Tel.:+39 0832 246274