International Pairings: Albania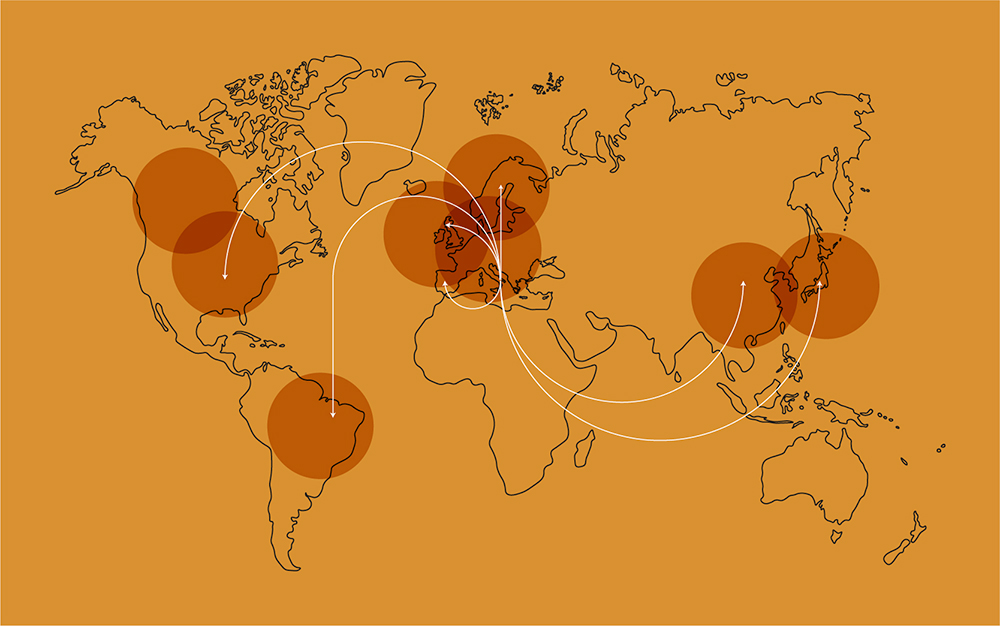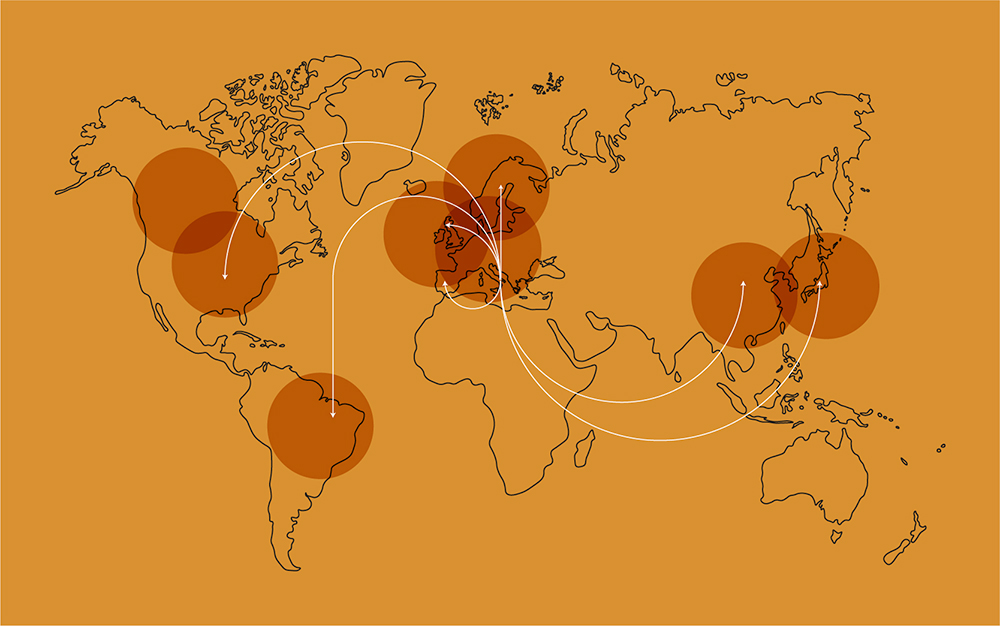 With fun and unusual international pairings, we will take you to the 23 countries where the Tenute Rubino brand is present and, acting as a 'tasting guide', we will take you on a journey of discovery to places near and far, stopping off at the many countries where our wines pair in harmony to local gastronomic culture: for years Tentute Rubino has been an 'experience ambassador', taking Apulia to the World and the World to Apulia.
The international tour of our wines, glass by glass, is an experience of discovery which will show us ingredients, preparations, flavours, traditions and dishes from places and cultures so diverse and seemingly world's apart from us, but in reality nothing is really so far away: we are children of the world and all its wonders.
We will guide you through our 'tasting travels', living the emotions of gastronomy without geographical frontiers, pairing in a union without divisions, traditional dishes from diverse gastronomical cultures with our wines made in Salento: come aboard!
Discovering Albanian cuisine
BYREK
Suggested pairing:
Oltremé rosè – Susumaniello IGT SALENTO
Travelling through Albania, Tenute Rubino wines have joined in many armonious flavour unions with classic dishes from the traditional cooking and a wonderful taste experience has been created between Oltremé Rosé and byrek, one of Albania's most traditional dishes.
It is a savoury filo pastry tart and across the country there are various interpretations of its shape and fillings of every kind, the most common is definitely with a spinach filling.
This pairing expresses two different places which embrace each other in a tasting experience without frontiers.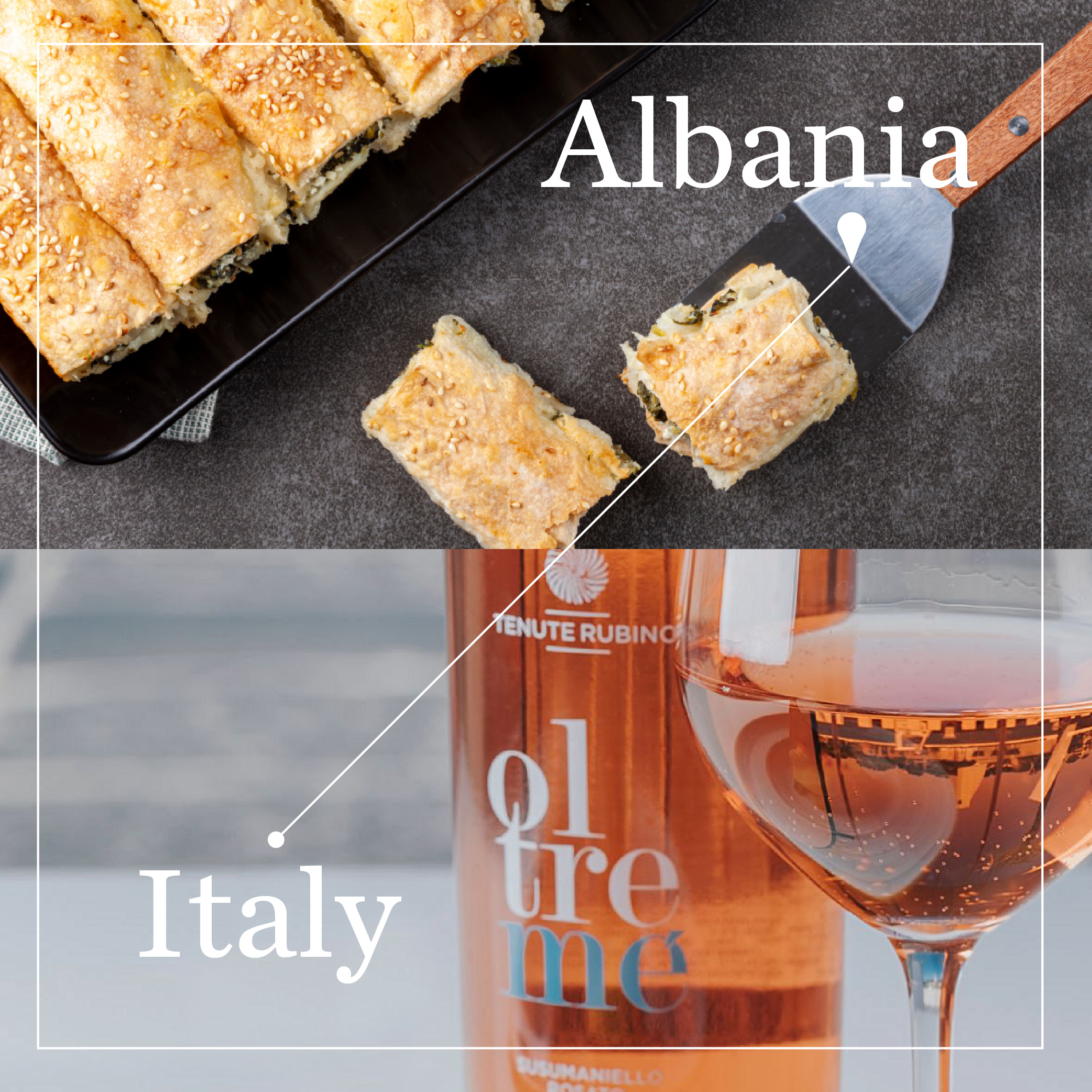 To prepare byrek you will need phyllo dough (you can buy in select grocery stores—usually in the frozen aisle—or you can make it homemade).
Brush a baking sheet with oil and lay the first layer of phyllo dough on top. Add the filling—you can use feta, ricotta, spinach, leeks or just minced meat and onion.
Cover with 6 other sheets of dough—brushed with oil between them—and add another layer of filling.
Repeat four times.
Cook in a hot oven at 200 ºC (392 ºF) for about 20-25 minutes or until golden brown.