American Barn (Red Moon) will be added to the Rubino collection.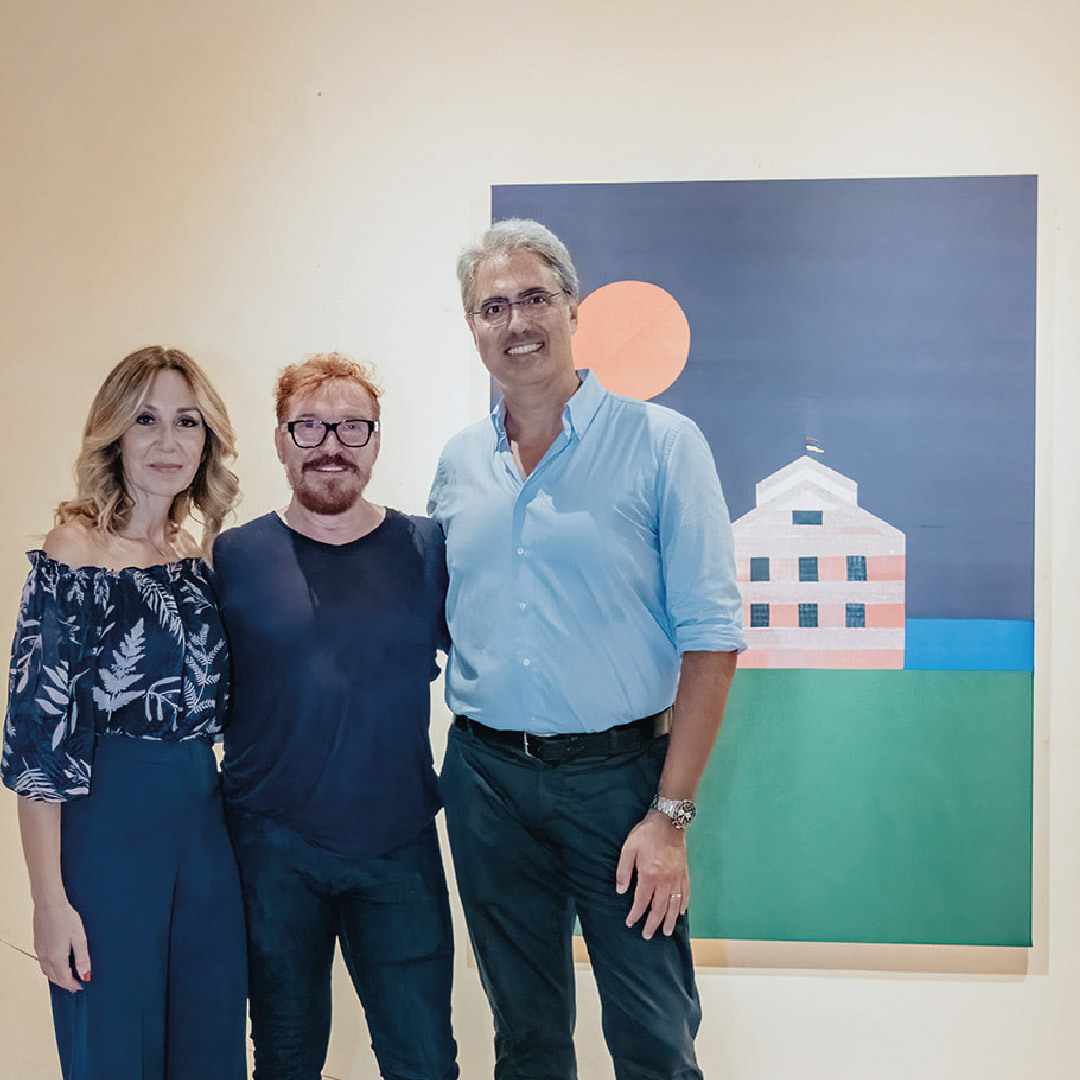 The exhibition "Radici", the first of the RAP – Rubino Art Project – ended a few weeks ago.
Ten works were exhibited for 4 months at Palazzo Granafei Nervegna in Brindisi, and hundreds of visitors were able to discover exclusive works created by ten artists from Puglia already established nationally and internationally.
Rubino Art Project was strongly supported by Romina and Luigi Rubino and its first edition was curated by Ilaria Caravaglio, art historian and curator.
The goal of the RAP is to create, over time, a carefully-curated collection of contemporary art, to be housed in the spaces of the new Jaddico winery that will be launched in the coming months. A project that wants to offer wine tourists and Italian citizens a series of cultural exhibition events, in a territory with over 2,000 years of viticulture and viniculture.
The theme proposed for this first edition was RADICI: Or roots – a word with multiple meanings, pertaining to both earth and culture.
The 10 artists showcased different works, sensory in nature, linked to Puglia's territory and wines of excellence.
For the next edition of the RAP, Romina and Luigi have chosen the first work that will find space in the barrique of the new headquarters – American Barn (Red Moon), created by Angelo Filomeno – a tribute to the new cellar, presenting itself as a composition in which the refinement of the material and the execution technique is opposed to the solidity of the architectural element represented.
Here's the presentation of the panel which will also be present in the exhibition's catalog – a valuable publication made with the support of the graphic design studio, Atelier790.
"There is a root in the scene on the canvas, in the mighty structure, that in order to remain upright must have a solid base, just as the natural elements do in the composition, like the large, full, ruby red moon, the intense blue sky, the strip of blue sea and the glossy green of the grass, which all dominate like large saturated base colours, while at the same time being far from flat. Roots, meaning a sense a belonging, like a historic memory, it is incorporated into the work of Filomeno, where the technique of embroidery itself represents a precious heritage, an inheritance passed down and preserved with care, which in this case more than others, is witness to an unbreakable connection, as if the thread were to continue on past the artwork without ever breaking, travelling back through time, reaching the artist's childhood, a childhood which sees him learn the art of embroidery through the will of his parents.
The connection with history is far deeper if we think back to our forefathers, the art of embroidery — a word deriving from an arab word raqm (racam) meaning "sign, drawing" — established its roots many centuries before Christ, probably in the East, another captivating connection reminding us that
the city of Brindisi is also known as the Porta d'Oriente, where historically it was a bridge between the western and eastern cultures. Maintaining unchanged the ancient meaning of embroidery — embellish and personalise items of clothing worn by important political or religious figures, increasing their dignity and prestige — the work American Barn (red moon) stands as a celebratory and propitiatory work, and it does so through the glossiness of the shantung silk, in the thoughtful combination and in the chromatic choice, the minutia of the thread that outlines the details, like the windows, the moon's border, the pole that towers over the top of the structure with its coloured ribbons; and here in the three ribbons moving in the wind at the centre of the canvas, the choice of using the three primary colours seems to be an important and deliberate detail, almost as if wanting to draw attention to the idea that within the essential there is the power to create everything, just as the primary colours are able to create all the other tones and shades. "