A GLASS OF SALENTO'S SEA
An Apulian summer, the sun setting on the sea, an aperitif on the beach: this is the kaleidoscope of emotions found in a glass of Saturnino.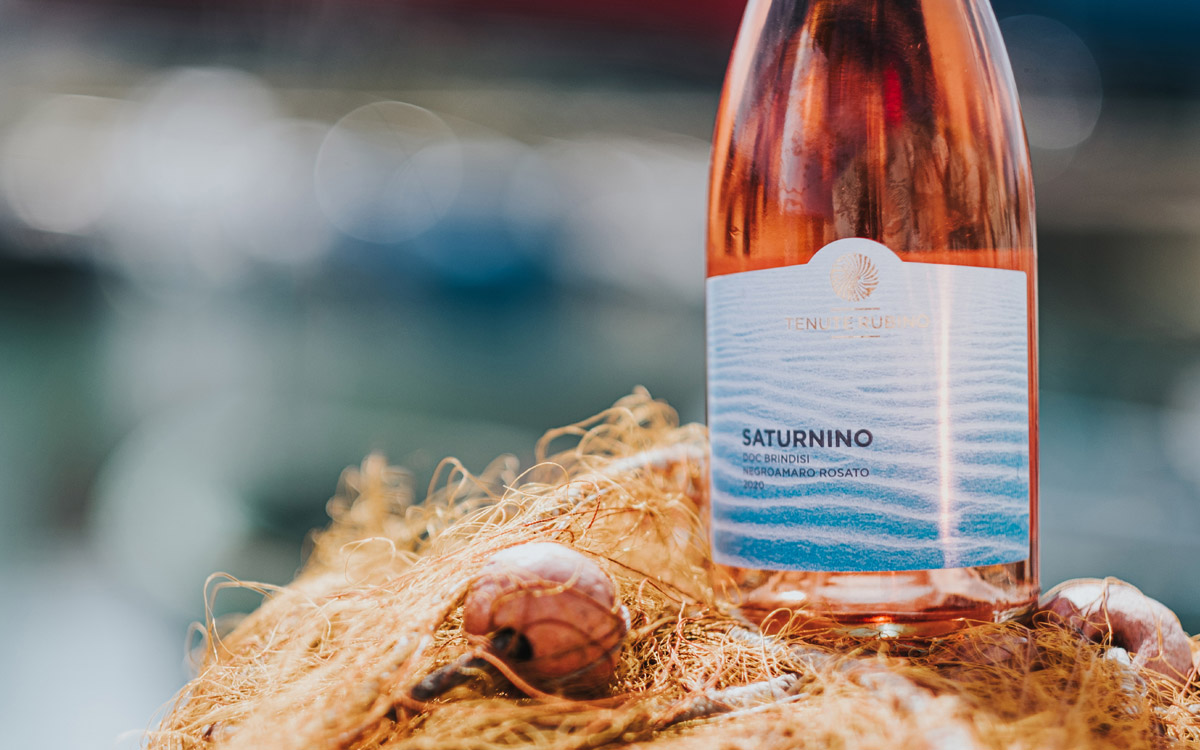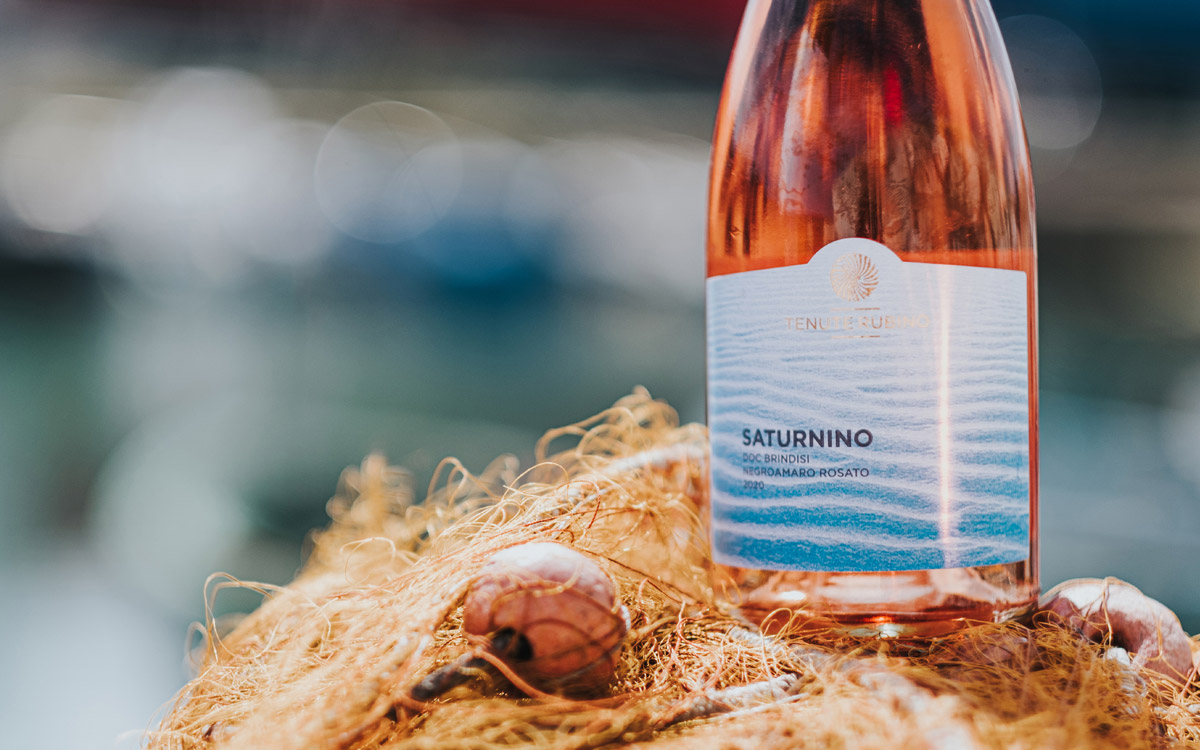 Fruit of coastal viticulture, Saturnino is the favoured child of a tradition Tenute Rubino wanted to innovate following specific production procedures: a few hours of skin contact in the free run juice is the key to its appeal, passing on the Negroamaro grapes' olfactory heritage which is fully expressed and balanced in the glass.
The Negroamaro grapes are cultivated and harvested by hand in the Jaddico vineyards, our estate is located 8 km north from Brindisi and at less than 200m from the Adriatic Sea. The maturation process involves 5 months in stainless steel tanks and a further 2 months in the bottle.
The 2020 vintage has a delicate nose of violets, black and red cherries, alternating with aromas of pomegranate, raspberries and strawberries. The palate is surprising with its roundness and long finish.
Saturnino is pure mediterranean charm: the close proximity of the vines to the Adriatic coast, where they benefit from the cooling breezes and the sandy soils where they are rooted, make this wine a symbol of the sea which wave after wave has crafted each and every bottle.
The ideal pairing?
Saturnino paired with delicious Apulian finger food with uni, frise with cherry tomatoes and focaccia, or for an international pairing, with Spanish tapas, which together with Satunino will find a perfect synergy between the emotions of a Salento sunset and a sensory experience of distant flavours.