Salende 2020, Single varietal Vermentino
SALENDE 2020 – SINGLE VARIETAL VERMENTINO CULTIVATED IN THE HEART OF SALENTO'S HIGH PLAINS, WHERE THE UNIQUE MICROCLIMATE PROMOTES AN UNPARALLELED, PERSISTENT FRAGRANCE IN THE WINES.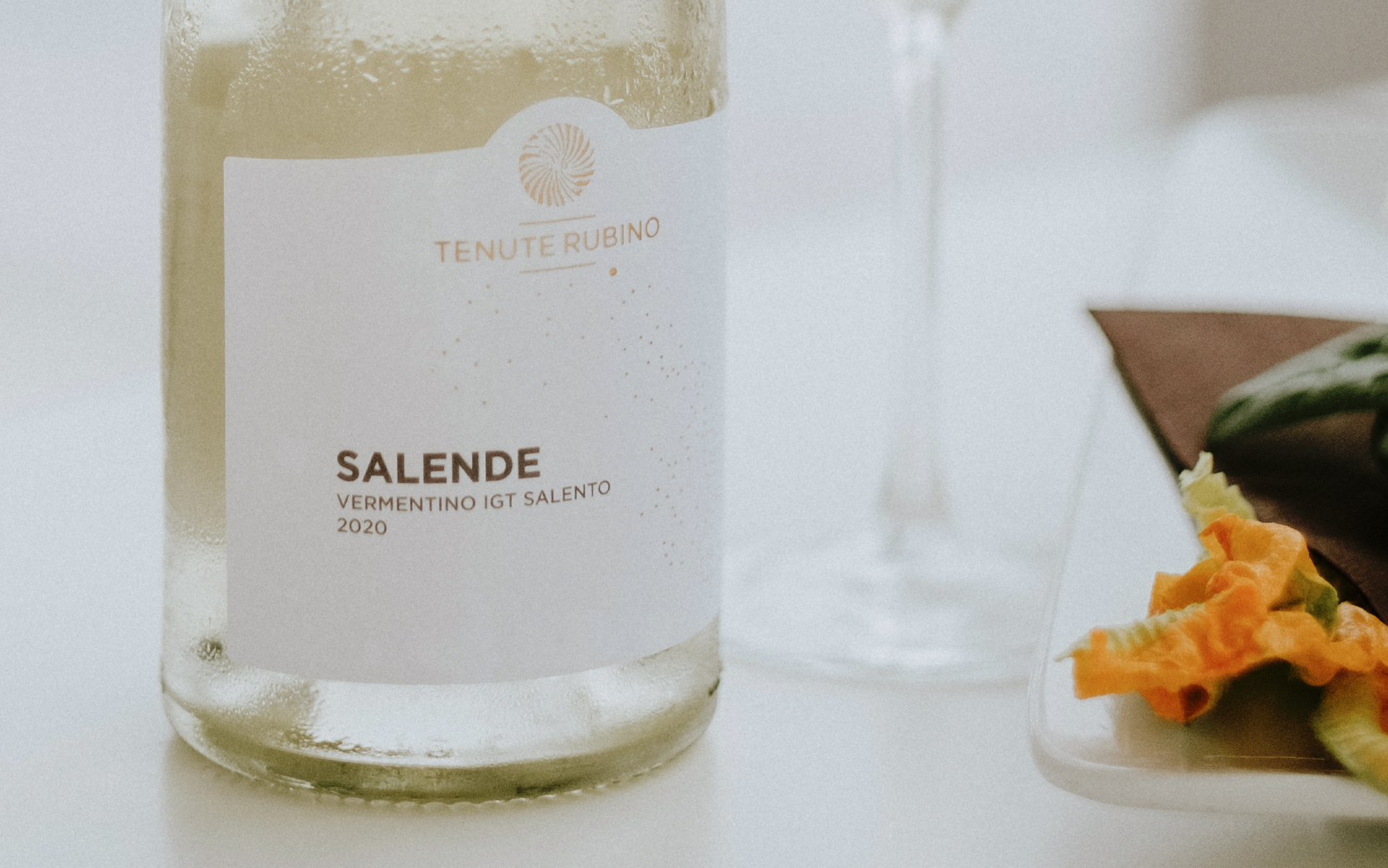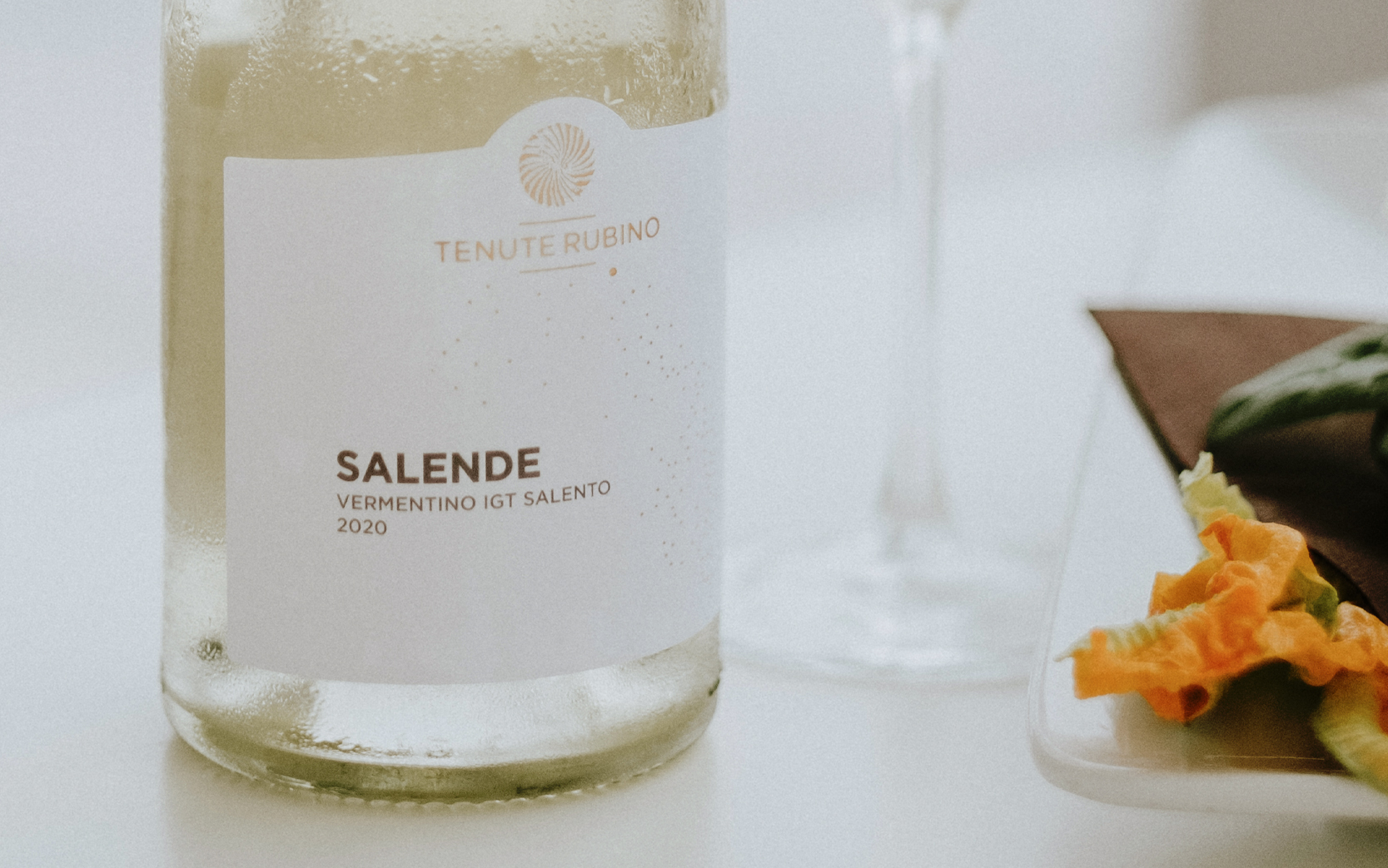 Salende is Salento, and it is true for the people of Salento. With this dialectal term, the inhabitants of Italy's heel refer to their homeland, recounting its story, its places and its traditions. A unique one-of-a-kind territory, where the vines have found their natural habitat for high quality viticulture: a strip of land between the Adriatic and the Ionian, with diverse soils and microclimates which enhance each variety with unique and individual characteristics. 
And it is in the heartland of Salento's high plains, around 80-100 metres above sea level and 13 km from the Adriatic coast, that we find the Vermentino vineyards. We are in the Uggìo Estate, an area within the communes of Brindisi, Mesagne and Cellio San Marco, where the vines grow on clay based soils with a calcareous origin, with a good balance between the sand and clay components. The important termal ranges between night and day, which during the summer months can be over 15°C, are temperatures which create unique microclimates, promoting an aromatic persistence capable of lasting over time. 
Salende's creation: from Vermentino grapes using cordon-trained, spur-pruned vines and hand harvested in the first week of September. After spending 6 months in stainless steel tanks and 3 months evolving in the bottle, the new vintage of Salende, the 2020, reconferms its huge aromatic appeal, which among its enjoyable notes of elderflower, broom and almond blossom and a lively fruitiness of green apple and grapefruit, manages to project towards an authentic sensory journey full of wine, emotions and Salento character. 
The Salento character is a combination of sunshine, red earth and the pizzica, where tradition meets the contemporary, enriching it with meaning and emotions. 
The long and persistent finish and enjoyable drinkability makes Salende the ideal partner for typical, simple and flavourful traditional dishes, like spaghetti with olive oil, garlic and chilli pepper or octopus on a bed of creamy potatoes. 
Salende is also a wine that loves to travel and, as well as loving Salento and being its ambassador around the world, has learnt to get to know far away places and cultures. During one of its journeys to Japan, Salende met with a typical dish in Japanese culture, the SakeKasuZuke Yaki, white fish marinated in noble lees from Sake fermentation (rice based alcoholic drink) and cooked, giving life to a cultural exchange of wine, food and emotions. 
Happy travels with our Salende 2020!