A candlelit supper with Mimante
The pairing with Tenute Rubino's Mimante in the fifth video recipe of the Opera Food series.
A wine obtained from Minutolo grapes meets the cod tempura created by Porta Nova in Ostuni.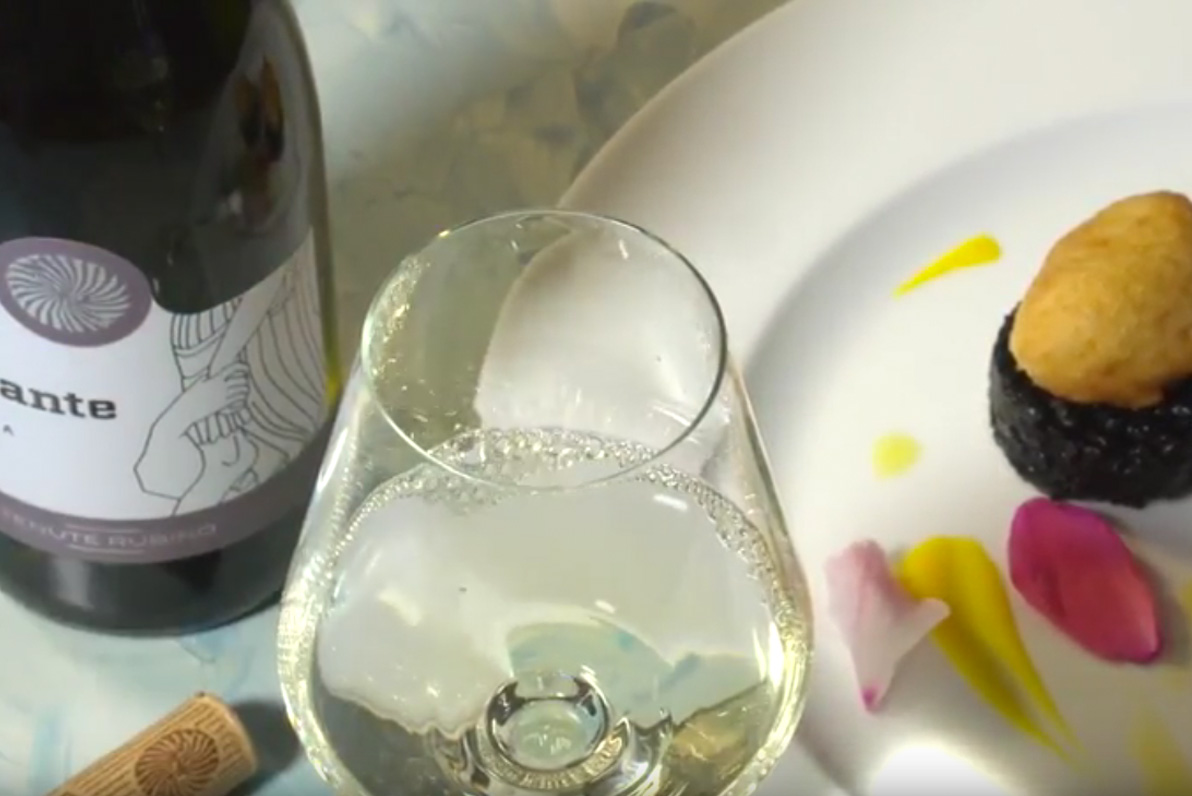 In the past weeks lovers of Apulian cuisine have had a chance to learn more about the region's rich heritage of flavours and test their culinary skills experimenting at home with the video recipe series created by Opera Food, enjoying delicious dishes paired with the wines of Tenute Rubino. An unmissable event for anyone who is planning their next tasty Apulian holiday or wants to have fun reproducing the dishes of Salento's finest restaurants at home.
One such restaurants is Porta Nova, an elegant eatery overlooking one Italy's most beautiful villages, Ostuni. But while the enchanting surroundings and the restaurant's refined atmosphere need a visit to be enjoyed, the food can be yours anywhere anytime, thanks to this simple and intuitive tutorial offered by the expert hands of chef Erika Ciaccia, a step to step guide on how to make a delicious tempura cod served on black rice. For this dish, Luigi Rubino and Romina Leopardi have chosen Mimante, a label part of the company's "Le Riscoperte" collection which, as the name suggests, showcases those rare Apulian grape varieties which Tenute Rubino grows in their native territories. Mimante, therefore, is a wine born from the love for a unique wine region, Salento, and love for its heritage variety Minutolo.
The combination with Mimante enhances the cod's delicate flesh in tempura and the aromatic black rice with its hints of exotic fruits, balancing the dish with its harmonious and mineral palate. A dish and a wine that, with their lightness and elegance are perfect enjoyed on a candlelit evening, dreaming of a magical and unforgettable night in Ostuni.
Ristorante Porta Nova
www.ristoranteportanova.com
Via Gaspare Petrarolo, 38
72017 Ostuni (BR)
Tel. + 39 0831 338983