Territory is the key word
A new episode of Opera Food celebrates the best ingredients of Puglia: stuffed cuttlefish served by the restaurant Porta Nova in Ostuni meets Giancòla, a pure Malvasia Bianca.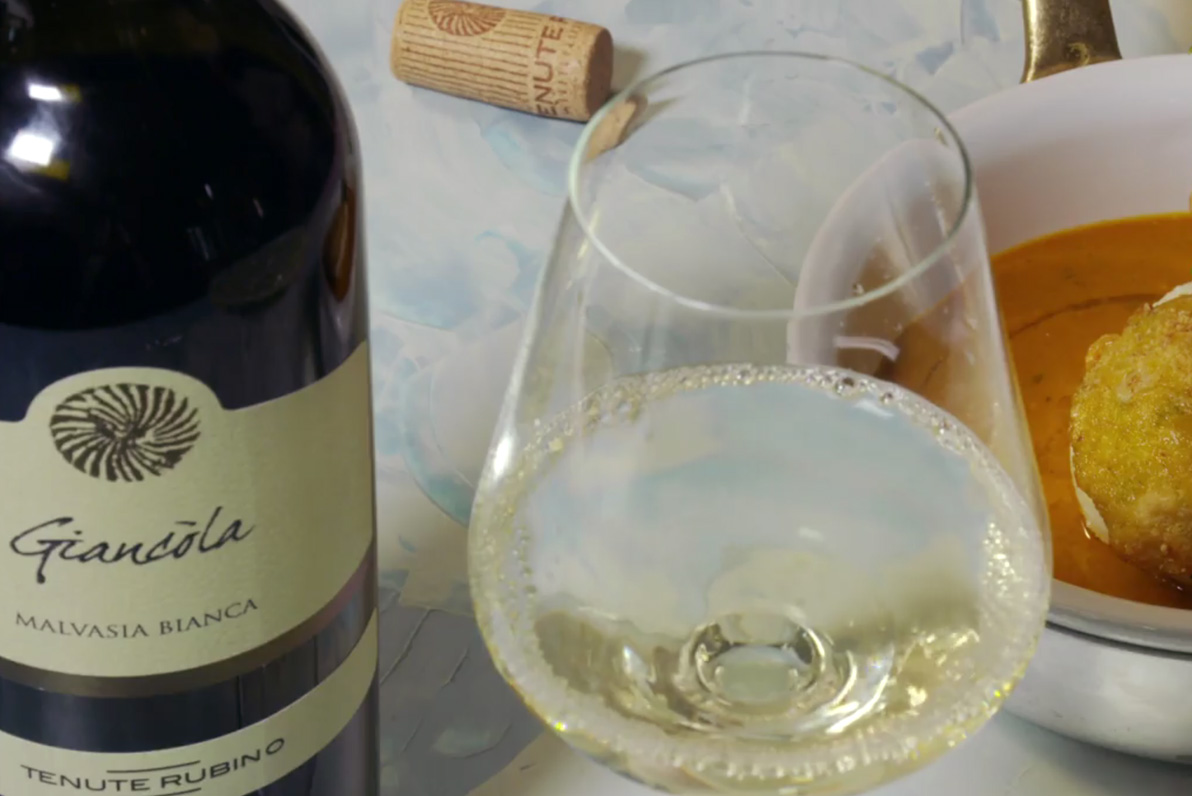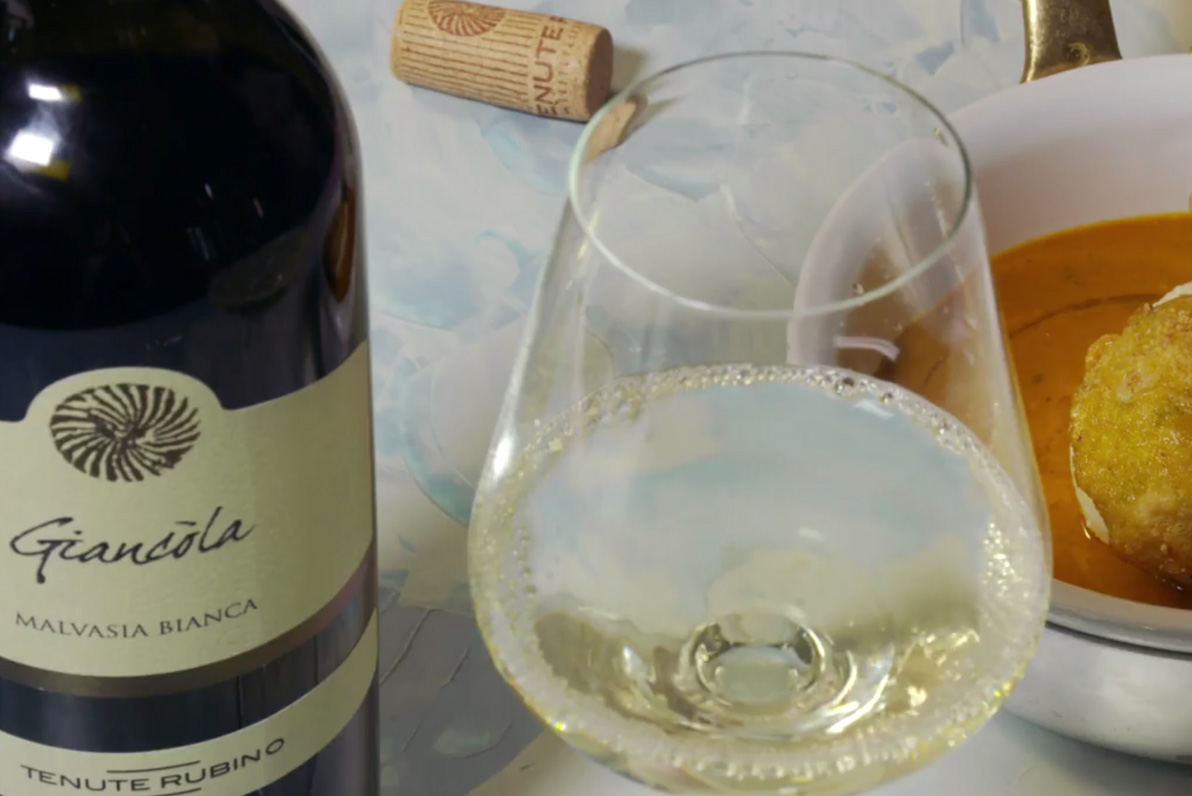 Ostuni, the white city. A place like no other, in Italy or elsewhere. Here, "every house is a belvedere, every trattoria offers a 'Bellavista', in every window there's a poet gazing into the plain below, where olive trees change their colour with every breath of wind". The words of journalist Ettore Della Giovanna perfectly express the timeless unicity of this enchanted corner of Salento. This is the view you enjoy from the terrace of the 15th century Aragonese tower that is home to the restaurant Porta Nova, a visual prelude to the flavours to come, thanks to Porta Nova's ability to reinvent tradition and showcase the best local ingredients, combining them with the region's finest wines.
To help us dream of such delights, here is a new video-recipe from Opera Food, which for several weeks now has taught us how to prepare many delectable dishes from the Apulian table guided by the region's liveliest and most innovative chefs. In this new episode, Erika Ciaccia offers us one more traditional recipe: stuffed cuttlefish on a tomato and caper sauce. The dish comes to life thanks to the freshness and quality of its ingredients and to the simplicity of its preparation, which makes it an ideal recipe to be tried at home. The balance between the pecorino cheese and breadcrumbs stuffing and the tasty cuttlefish is perfect and further enriched by the tomato sauce, made opulent by the addition of capers, anchovy fillets and a zingy sprinkling of parsley and lemon thyme. To complete this love triangle between sea, land and wine, we have paired this dish with Giancòla, a pure white Malvasia produced in the estate of Jaddico: a well-rounded palate with subtle sapidity and tartness, hints of acacia blossom, pineapple and cantaloupe with a marine finish – this wine feels like it was tailor-made to bind with the fish and counterbalance the cuttlefish's stuffing: a satisfying harmony of flavours.
www.ristoranteportanova.com
Via Gaspare Petrarolo, 38
72017 Ostuni (BR)
T. 0831 338983