Elegance and simplicity are best enjoyed with Saturnino
For our eighth video recipe, Opera Food takes us back to Numero Primo, Tenute Rubino's wine bar which serves delicious aubergine boats paired with a glass of chilled rosé.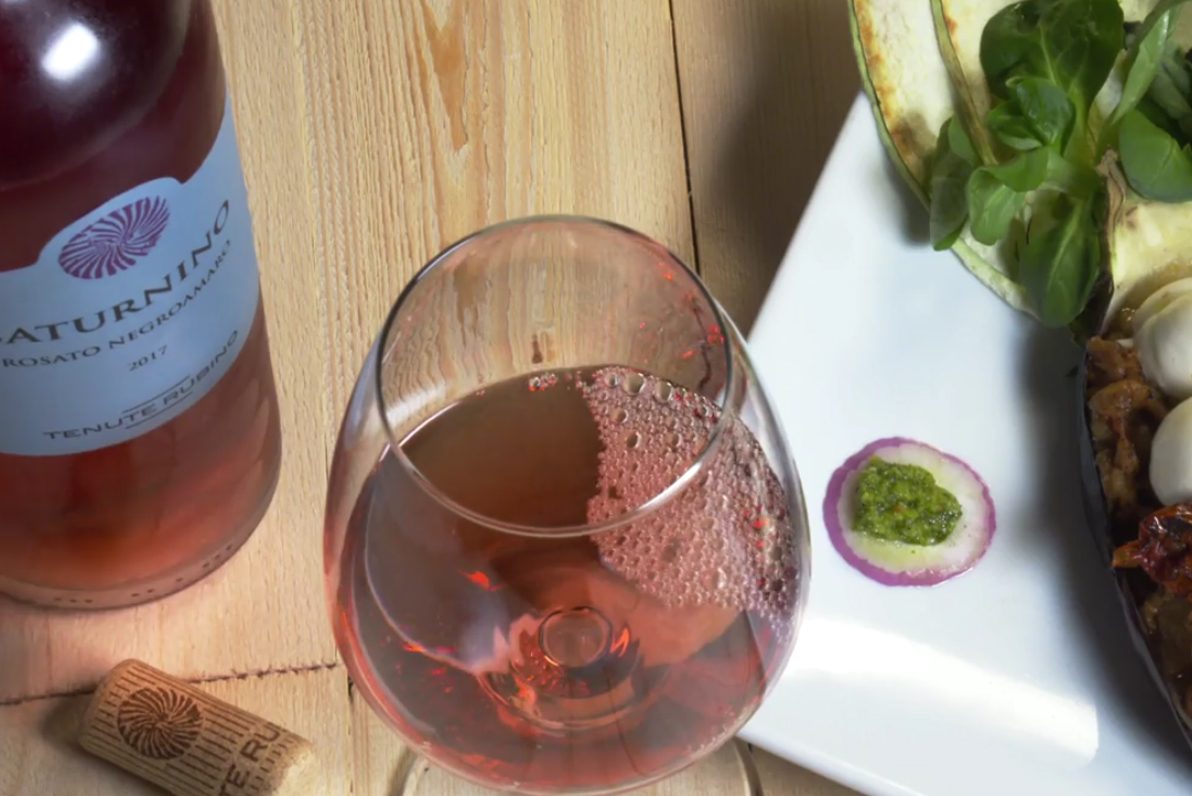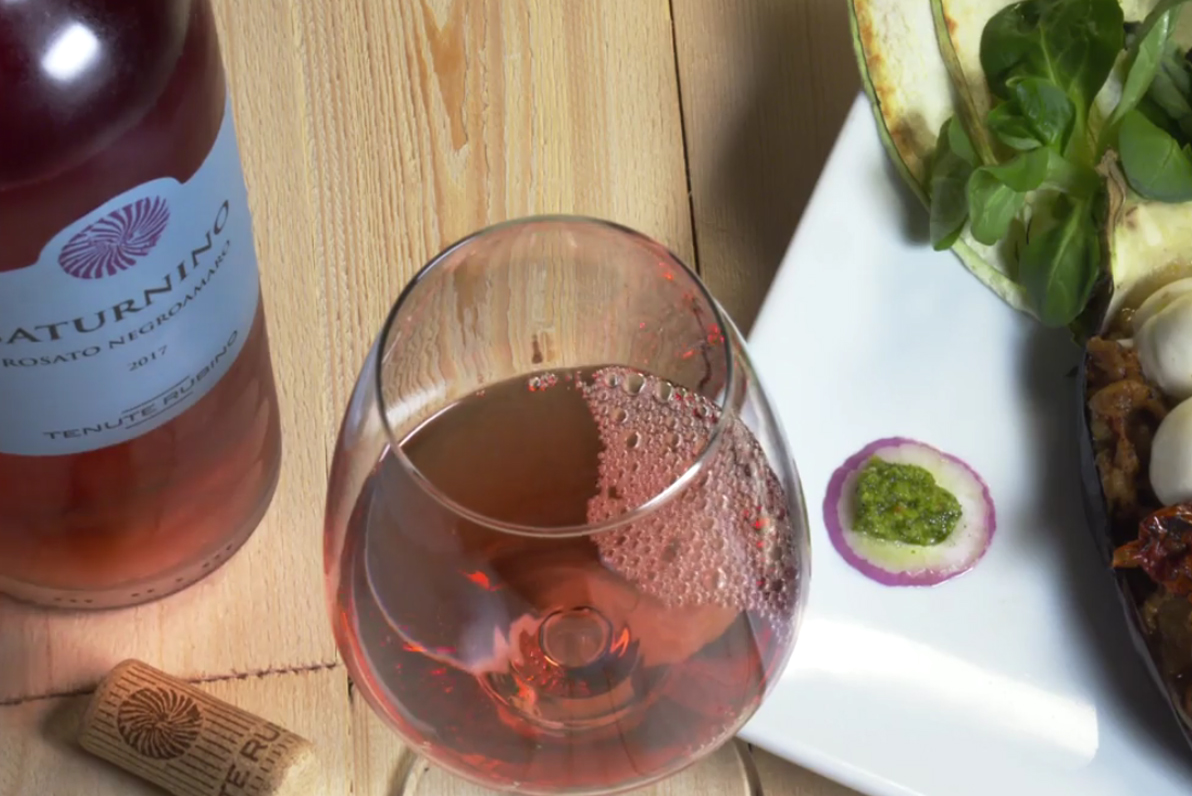 Opera Food's journey among the flavours of Apulian food and Tenute Rubino's finest wines continues. In this new video we visit once again Numero Primo, an elegant winery on the seafront of Regina Margherita in Brindisi, where we will learn how to prepare their delicious aubergine 'boats' to be enjoyed with a glass of Saturnino, a rosé obtained from Negroamaro grapes grown in the estate of Jaddico.
The secret of this dish, prepared in the video tutorial by the expert hands of Ines Alcivar, lies in its ingredients and in making double use of the aubergines, as their fleshy core is used to make a tasty filling, pan seared with onions, tomatoes and black olives and is then put back inside their 'boats' with a final addition of fresh mozzarella and Apulian burrata.
The recipe has been paired with Saturnino, with its piquant, savoury flavours and hints of red fruits and pomegranate, to accentuate and complete the sensations this dish brings to the nose and the palate. This wine is best enjoyed at a temperature of 8 – 10 ° C, as served every evening by the attentive and skilled staff of Numero Primo.
The rest you can already imagine: fun and easy to prepare, these little boats are a genuine and simple dish that can be made at home while stopping to enjoy a sip of Saturnino every now and then, why not!
Vinoteca Numero Primo
www.vinotecanumeroprimo.it
viale Regina Margherita, 46, 72100 Brindisi
Tel. +39 0831 1795537