Numero Primo: a menu that tells the story of Salento
At Numero Primo, Tenute Rubino's wine bar on the Brindisi seafront, a menu that tells the story of Salento, at every moment of the day.
Numero Primo is the vinoteca of Tenute Rubino — a window on the seafront of Brindisi where you can shop for wine, stop for a business lunch, aperitif or special dinner, or relax by the seaside while tasting the authentic flavors Puglia has to offer.
In this year's winter menu, you can find traditional dishes as well as a selection of unique dishes that have become iconic since we first presented our menu in 2013, conquering the hearts of food lovers from around the world. And there's always a sommelier available to you who will suggest the best bottle to match perfectly with your meal.
Numero Primo is also the final stop in each of our few tours: The Tenute Rubino winery tour, Castle of Brindisi tour, and a sailing tour along the beautiful coast.
Our Mediterranean dishes infuse together tradition and innovation and are paired with Tenute Rubino's wide array of wines.
Here are some of our favorites:
Pugliese: The classic "broad beans and chicory" in which the cream of dried broad beans creates a crunchy puree that's combined with black olives and chicory puntarelle. An iconic dish as such should be paired with an iconic wine of course: Oltremé – our Susumaniello, or Visellio – our Primitivo.
Typical: Orecchiette. Always a crowd-pleaser with pasta lovers, wholemeal orecchiette is seasoned with garlic, olive oil and chili and accompanied by a cream of turnips and confit tomatoes, finished with a sprinkle of flavored bread.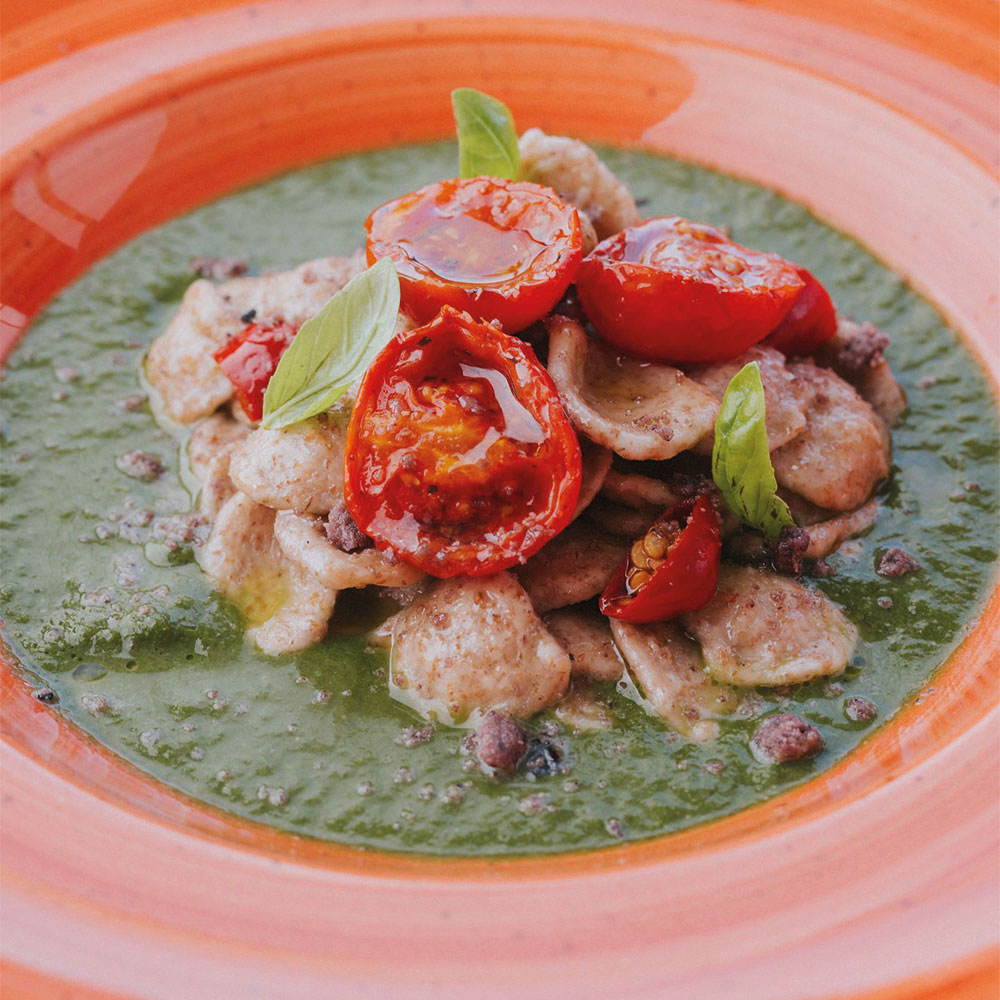 Salentino: Tortellone stuffed with chicory and ricotta doused in a cream made from beans and topped with crumbled taralli flavored with chicory and anchovy powder.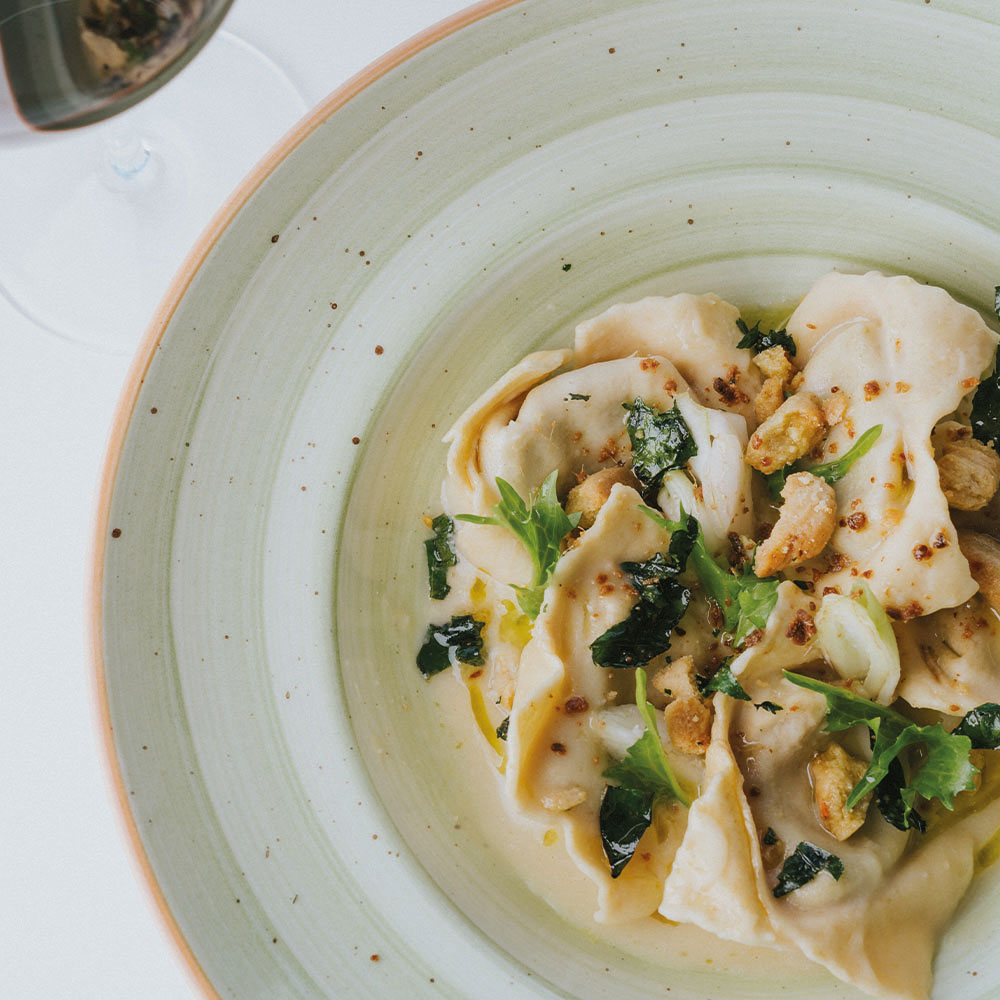 Invitante: Stewed fish soup served with warm bread croutons — a tribute to Puglia's fishing tradition.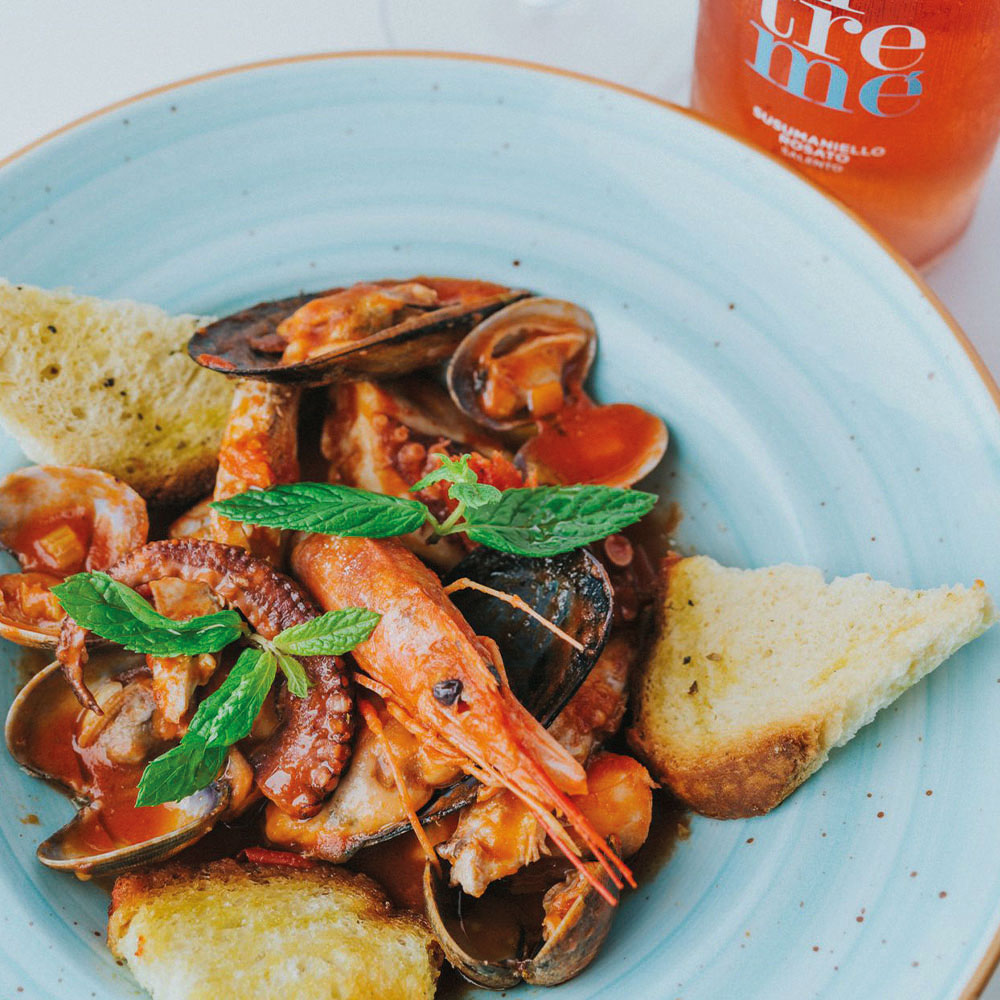 Persistente: Our octopus stew with potato cream and tomato confit. Nomen Omen.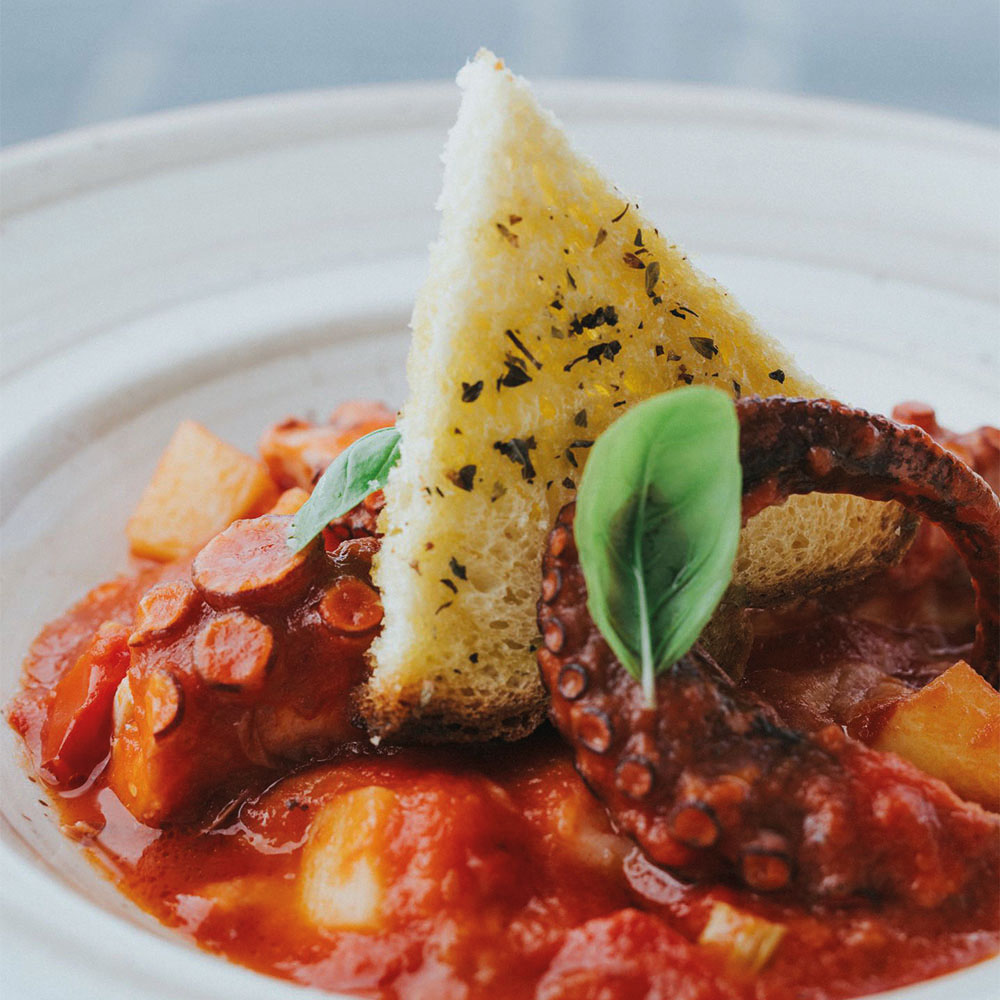 Choose between frise, crostoni and sandwiches prepared with the best local ingredients.
Delicious options suitable for any time of the day and perfect accompaniments to a glass of Puglian wine while overlooking the sea.
To entertain your taste buds let's review some of the iconic dishes of Numero Primo, the most instagrammed and shared of all time:
La frisa vellutata: Cherry tomatoes, stracciatella, basil. Should we say more?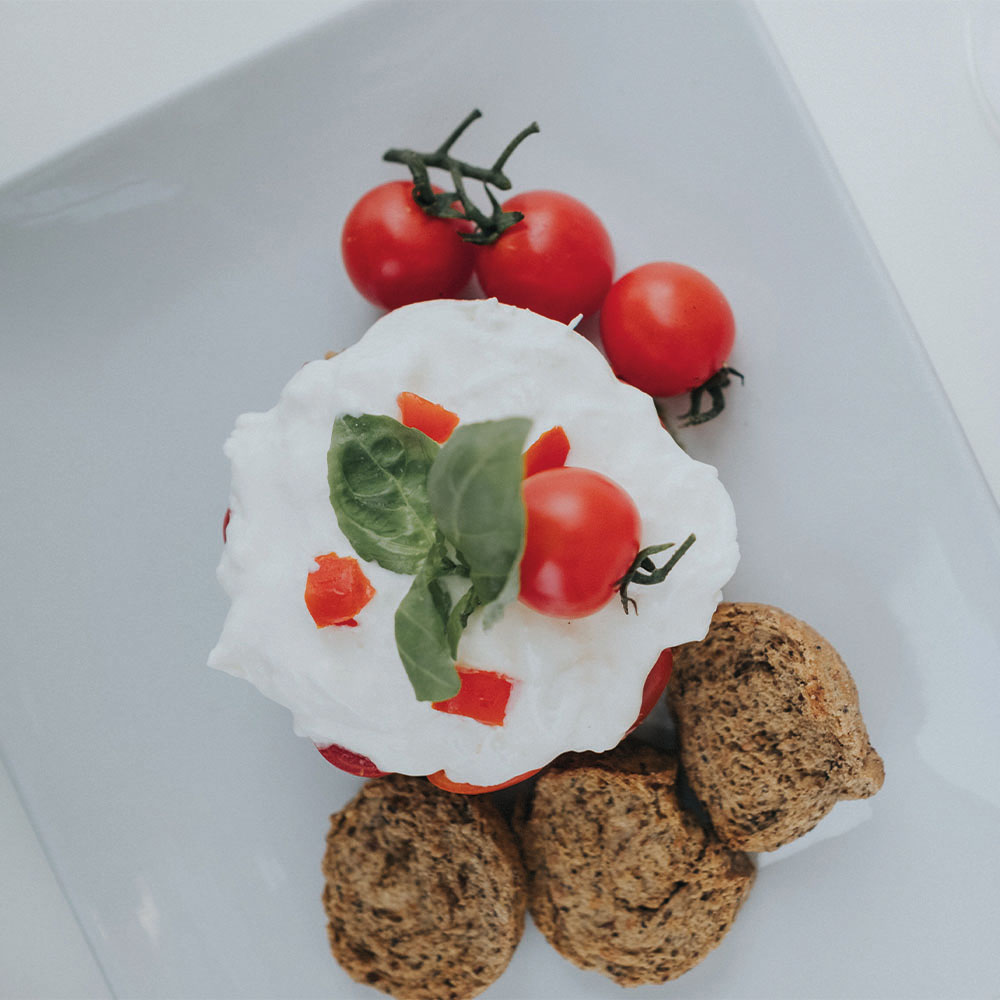 Pair with a glass of Lamiro, made from native Verdeca grapes, or a representative rosé: Saturnino, produced from Negroamaro grapes. 
Loquace mare e loquace terra are two interpretations of the same crostoni in which the star is stracciatella: the first is embellished with anchovy and puntarelle, the second by crunchy capocollo powder.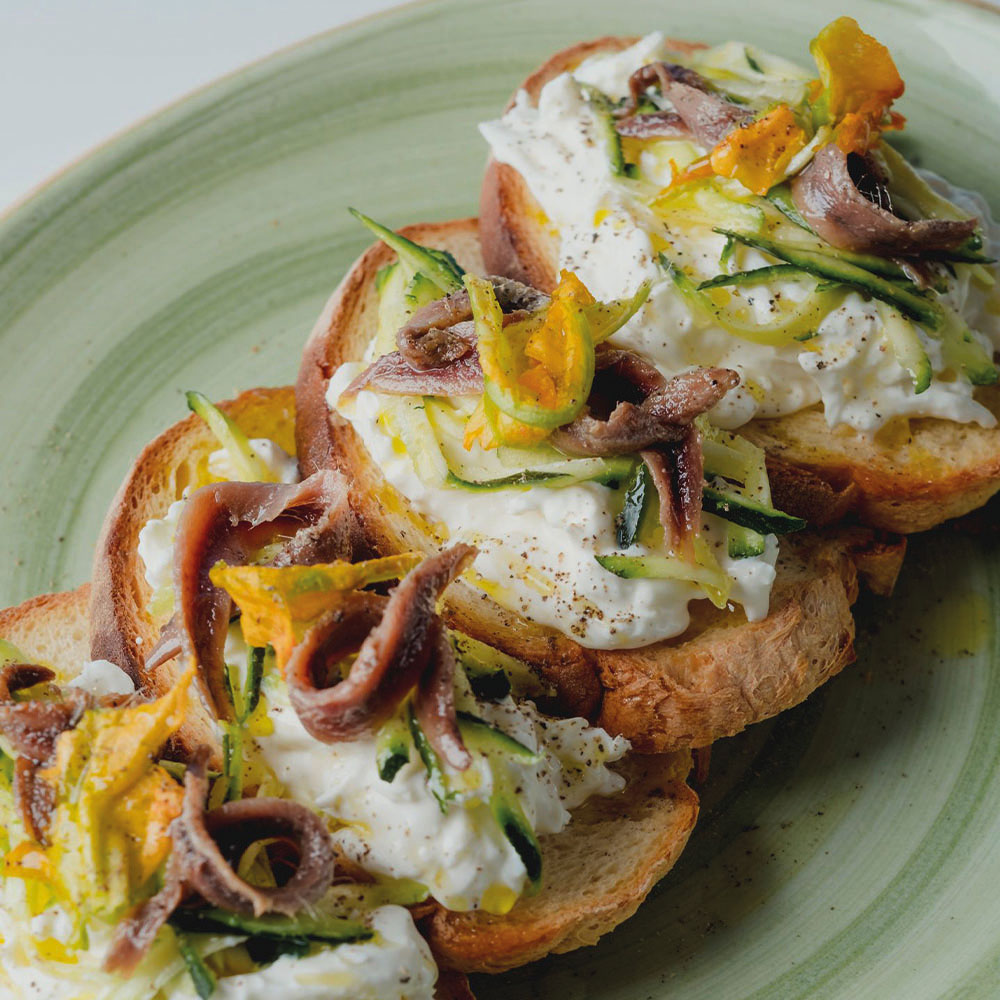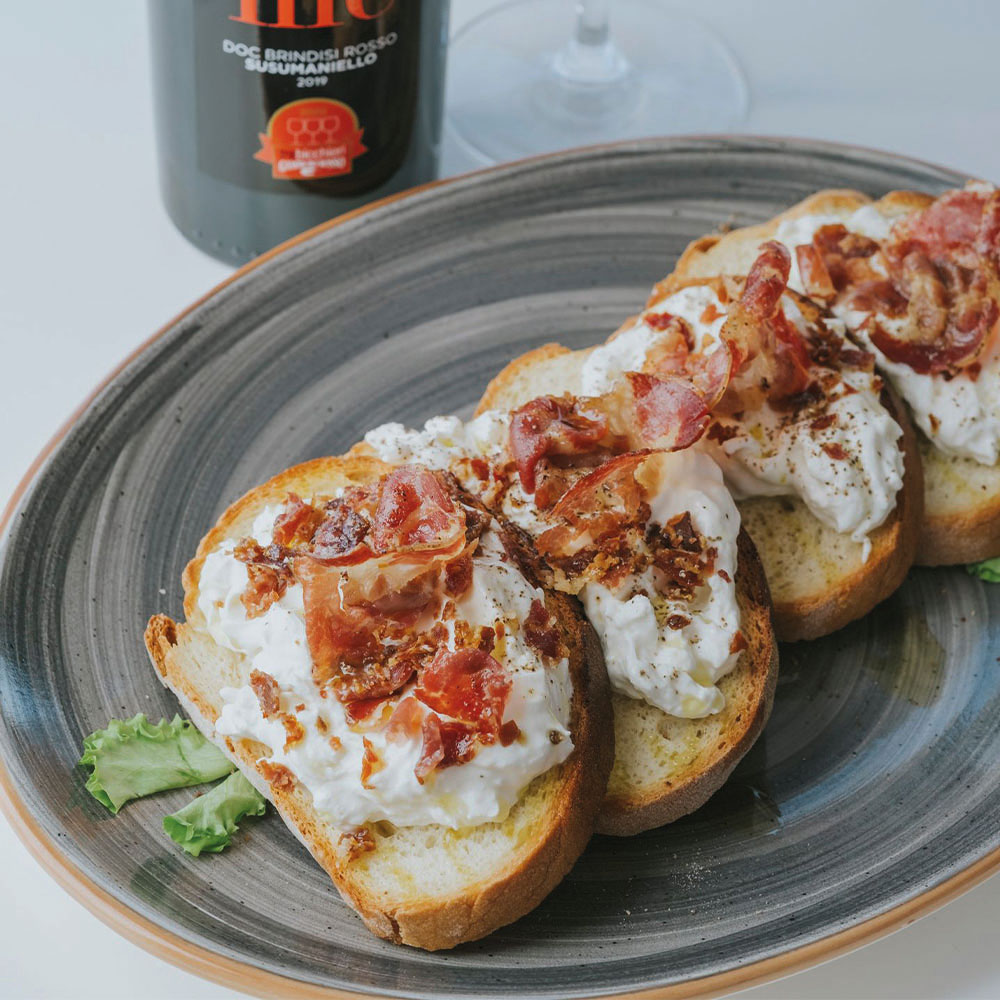 To stay on the topic of crostoni: Saporito turnip tops and flakes of caciocavallo.
Panino colorato is symbolic of a classic Numero Primo lunch: tuna tartare, cherry tomatoes, stracciatella, arugula pesto and fennel carpaccio. Super fresh and tasty.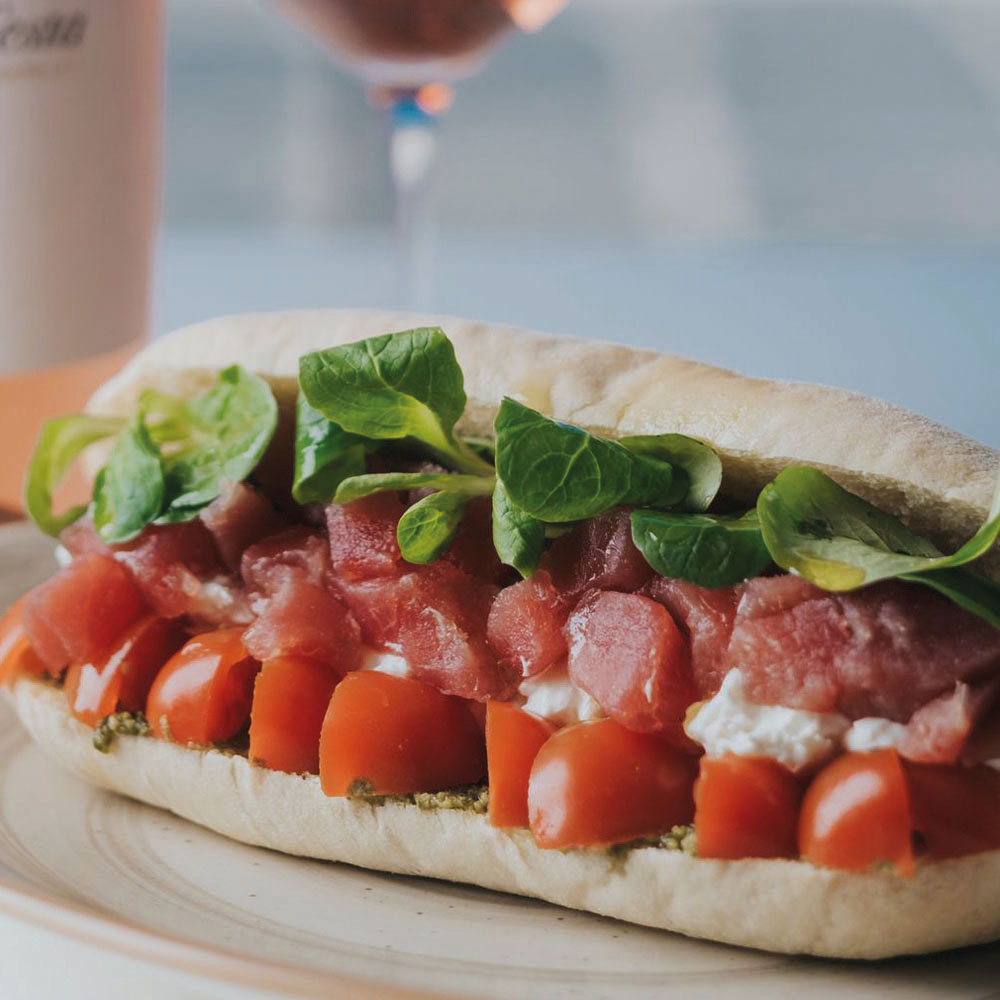 Vinoteca Numero Primo is the perfect place for a break from work or a business lunch where you can choose light dishes without sacrificing taste and a pleasant experience. We may be informal but we certainly never fail to give attention to detail or whet the palate, which is showcased in all of our dishes – whether it be an appetizer or entree.
You can dine outside but also reserve tables inside in a more reserved space. 
We'll help you select the best dishes matched with the perfect bottle. 
Succulenta, pumpkin soup with chunks of crustaceans toasted with black sesame and onion crumble.
Intensa. Cream of purple cabbage and pieces of codfish with larded filet.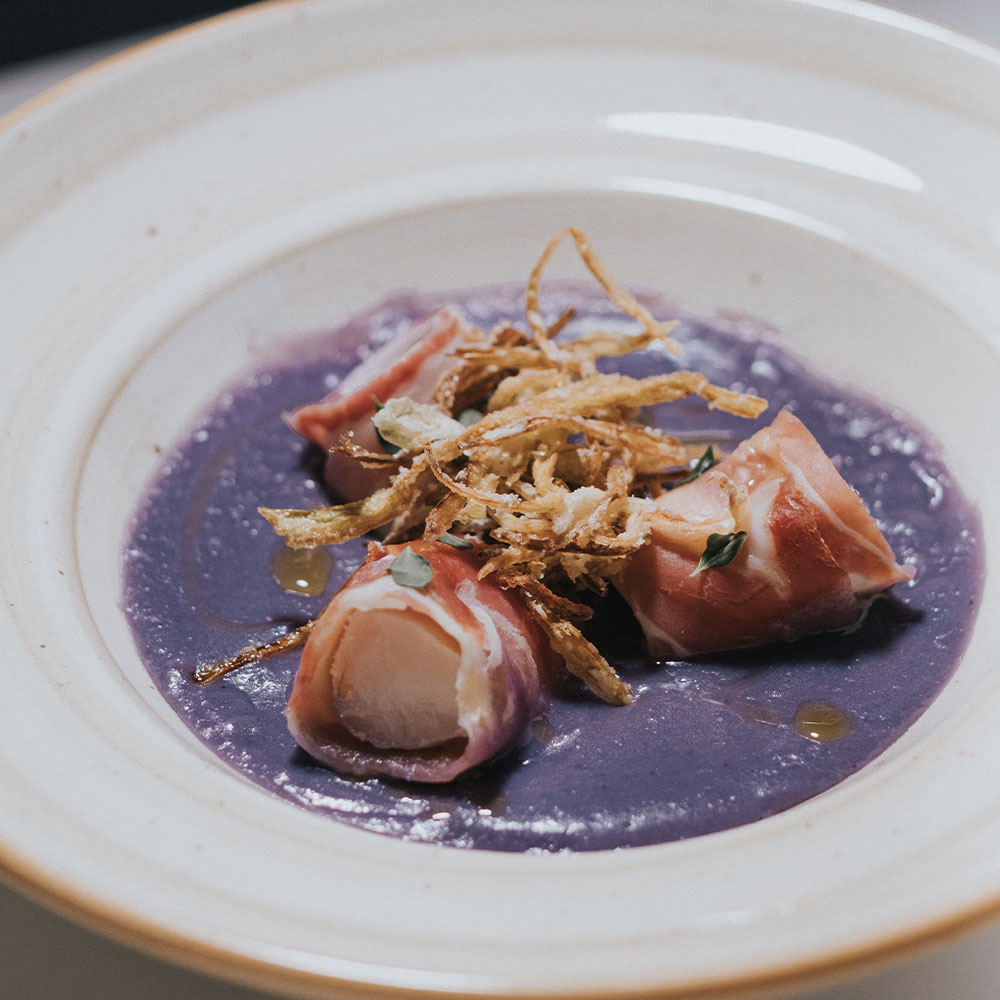 Morbido, the filet of sea bass marinated with citrus fruits in two ways –  one with winter vegetables and the other with cream of purple cabbage.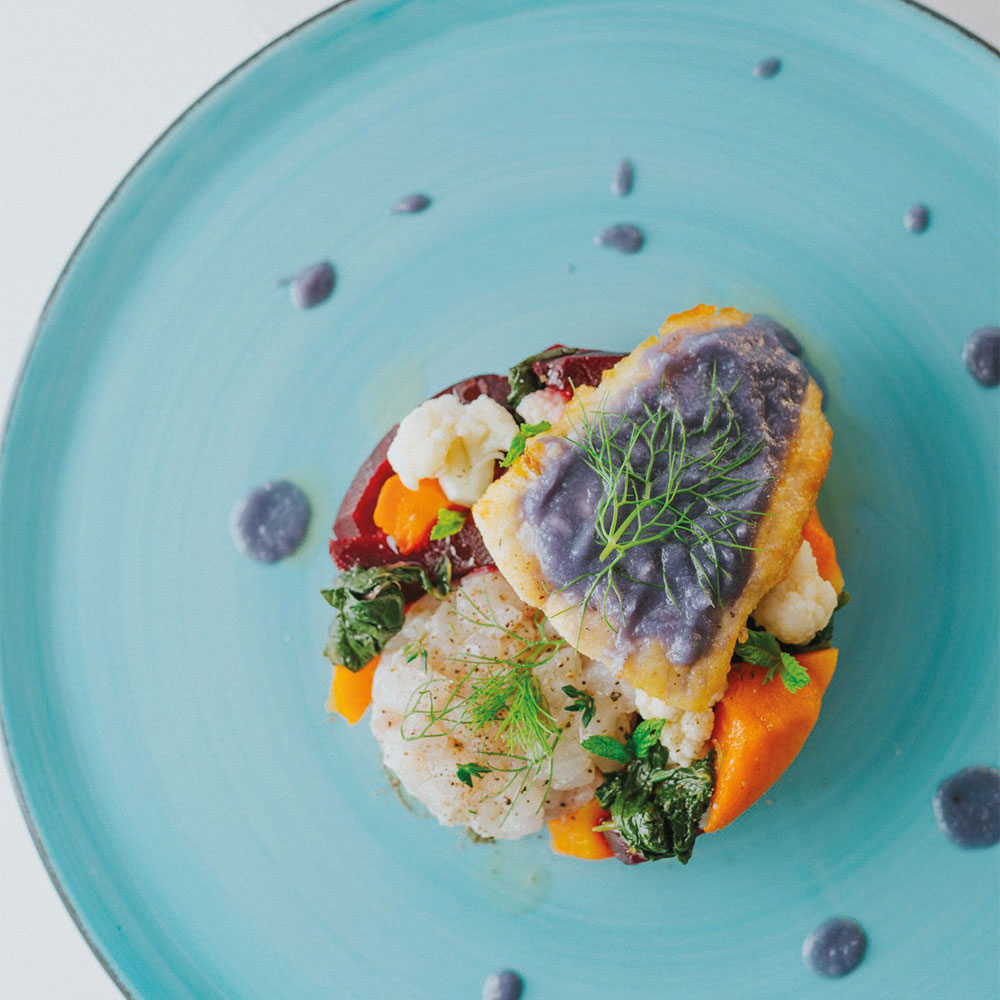 Salads also involve creativity and taste. 
Elegante, the legume salad with a Mediterranean flare, caramelized onion, cherry tomatoes and crunchy walnuts.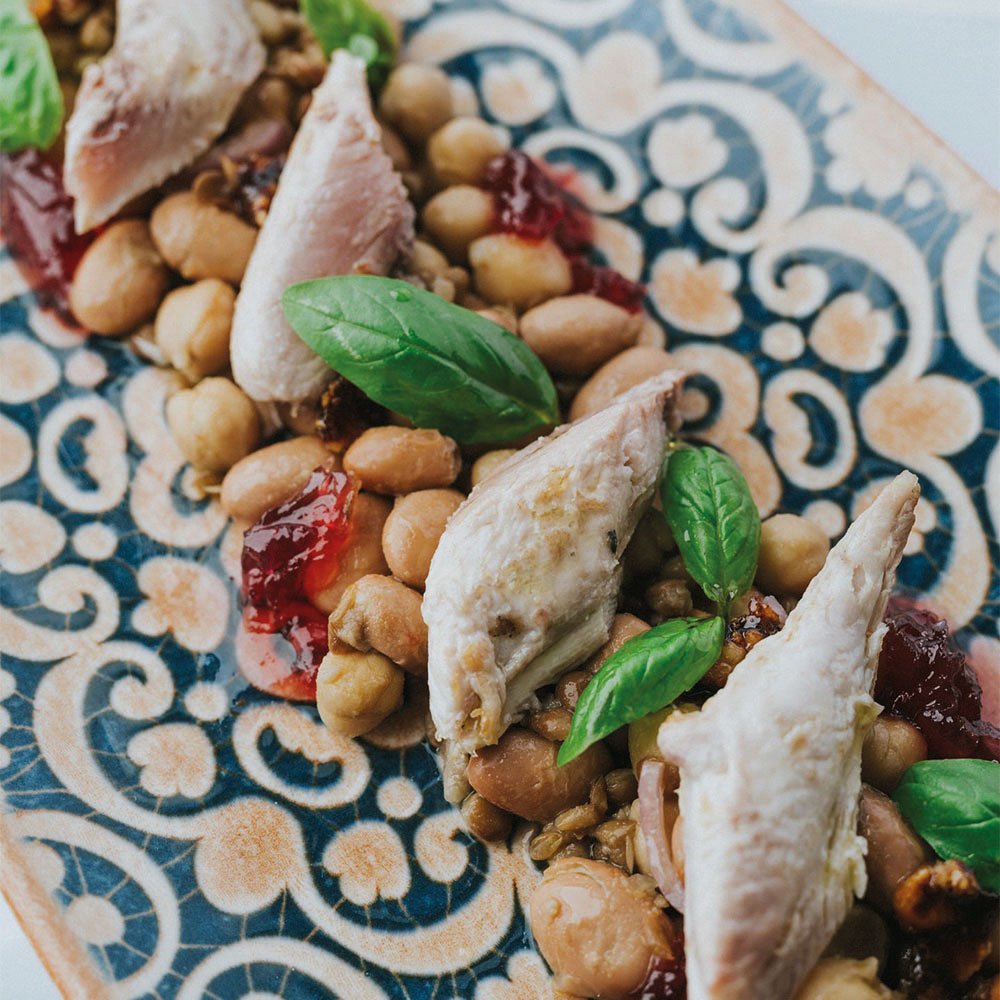 Agrumata, the winter salad par excellence, with chicory puntarelle, fennel carpaccio, radishes marinated with white wine and orange artichokes, and flakes of mature pecorino cheese.
We'll elevate your dining experience by suggesting some fantastic, light reds to pair with these dishes.
Palombara, Primitivo of Manduria and Miraglio and Negroamaro. 
We'll see you at Numero Primo?