Gambero Rosso's Tre Bicchieri award for our Oltremé Doc Brindisi, 2019 vintage
The prestigious Gambero Rosso Guide "Vini d'Italia 2022" has awarded the celebrated Oltremé Doc Brindisi 2019 vintage with the Tre Bicchieri recognition, for the fifth year in a row.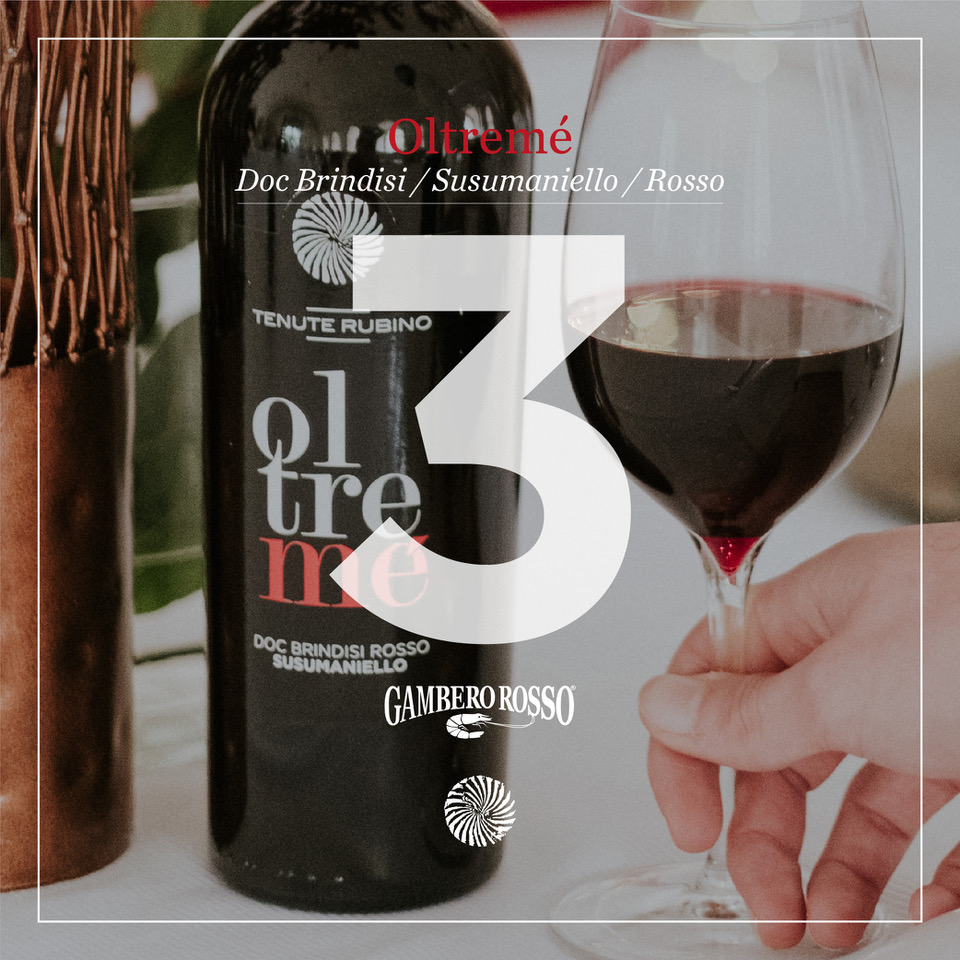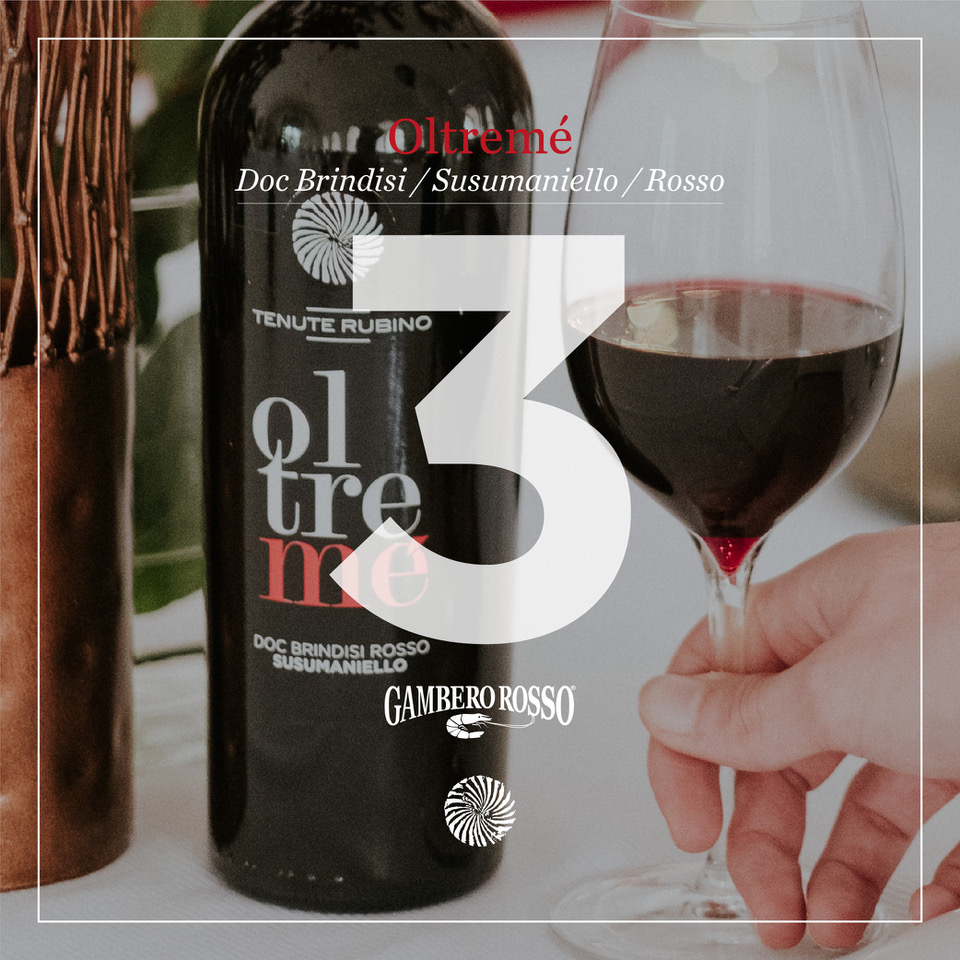 A true record in continuity for Tenute Rubino's Susumaniello, a moment of great acknowledgment, demonstrating the important connection between the judgement of wine critics from a renowned guide and the daily appreciation shown by many wine- lovers who choose to share their special moments with it.
Susumaniello, a constant in the Apulian ampelographic scene
Susumaniello is a historic grape variety in the Brindisi area and Apulia as a whole. Well known in the past for being rich in colour and its tannic qualities, in the Rubino family's Tenuta Jaddico, on the Adriatic coast, it finds the ideal pedoclimatic conditions to reach its full potential. 
Tenute Rubino has invested in this grape variety with great conviction since 1999, launching a project to revitalise and develop Susumaniello at a time when most Apulian winemakers considered it a "minor grape variety". 
The faith Tenute Rubino placed in Susumaniello has been repaid over the years, encouraging them to continue to pursue the research and development project focusing on experimentation and discovery of the different expressions of this variety, interpreting its many aspects from red to rosè through to sparkling without ever losing its identifying features. 
Oltremé, wine from the heart
Oltremé is created from grapes harvested in mid September and is aged in stainless steel for ten months: soft and fresh on the palate, with an elegant bouquet with charming fruity notes making it enjoyable and refined.
It has a special place in Luigi Rubino's heart: a romantic gesture to his wife Romina, who accompanies him with her expertise and passion in the business. An extraordinary connection which, going beyond the sum of the single components, has created a perfect synergy.