Tenute Rubino: Vino In-Formazione
Let's explore the world of wine with the next generation during our third edition of "Vino In-Formazione".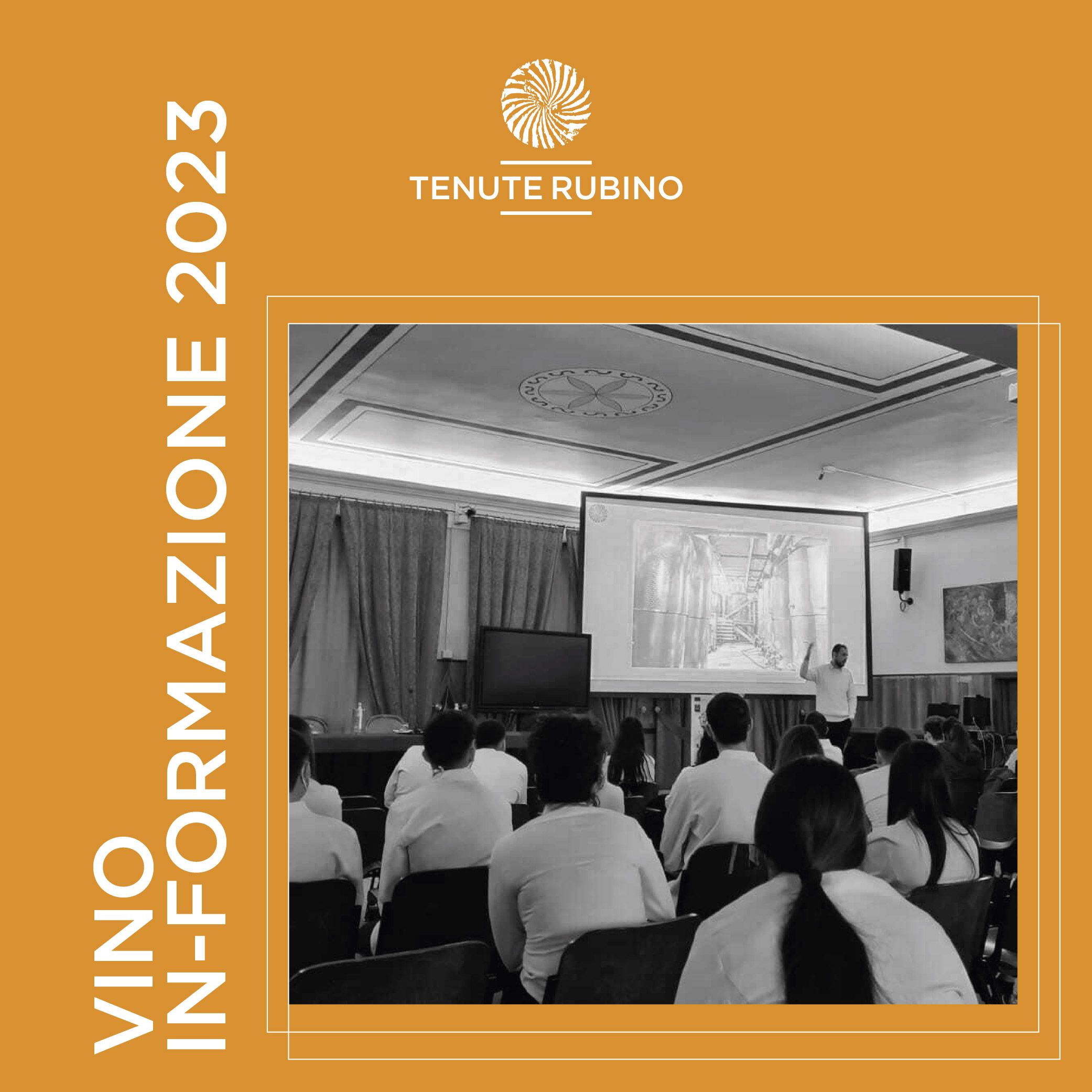 Vino In-Formazione—our series of educational and experiential meetings dedicated to the dissemination of the Apulian wine sector to the next generation—will begin this Spring.
The project will consist of three different meetings, which will take place at Hotel Institute I.P.E.O.A. "S. PERTINI" in Brindisi and include a special visit to the winery.
The project will be managed by Romina Leopardi, assisted by Elisabetta Vierucci, responsible for hospitality at our winery, our oenologist Luca Petrelli and his assistant Pietro Pennetta, in collaboration with the teachers and the president of the institute.
The meetings will discuss the conscious use of alcohol and the social value of wine, as a fundamental element of a fully Mediterranean culture and lifestyle: wine is an integral part of Apulian cuisine, representing the intrinsic love for the table and the joviality that surrounds it.
The second and third meeting will present the main professional opportunities of this great production chain, diving deep into the techniques of wine production and the secrets of precision enology, in a simple but exciting and inclusive form.
We'll also cover the knowledge and importance of the historical Apulian autochthonous varieties such as Primitivo, Negroamaro and Susumaniello, focusing on their main characteristics. These jewels of our regional heritage need to be preserved and promoted, beginning with the help of the new generation.
A space will also be dedicated to the various techniques of wine tasting, an experience offered by the Tenute Rubino winery, providing a glimpse into the wide possibilities and satisfaction related to wine-tasting.
To conclude the initiative, the next generation will be able to have a comprehensive tour of the winery, enabling them to gain more insight into the industry.
We strongly believe in the role of the school as a way of educating and inspiring new generations, especially when it comes to promoting the Puglian lifestyle that unites quality and beauty together.