Single varietal Susumaniello sharing the story of coastal viticulture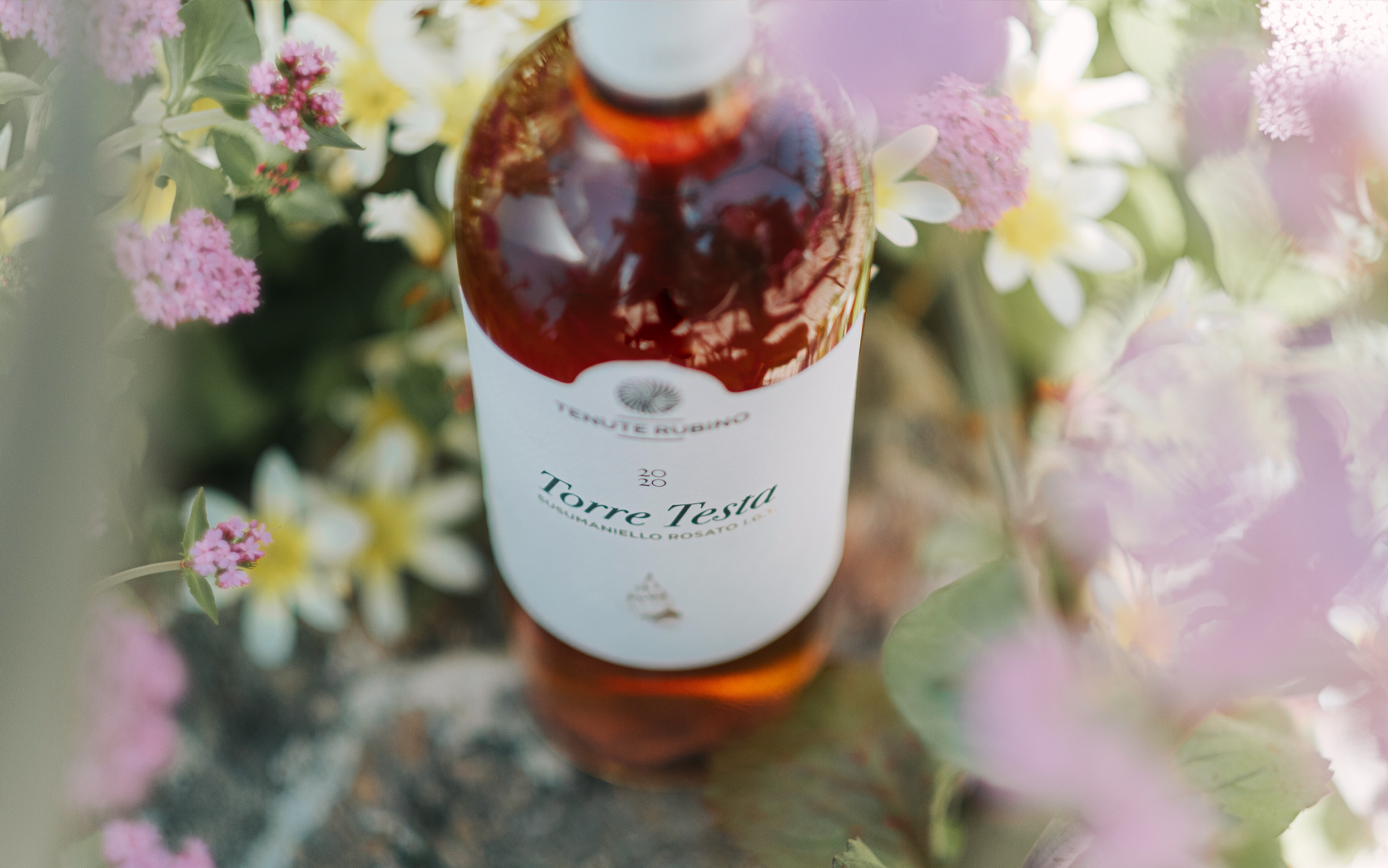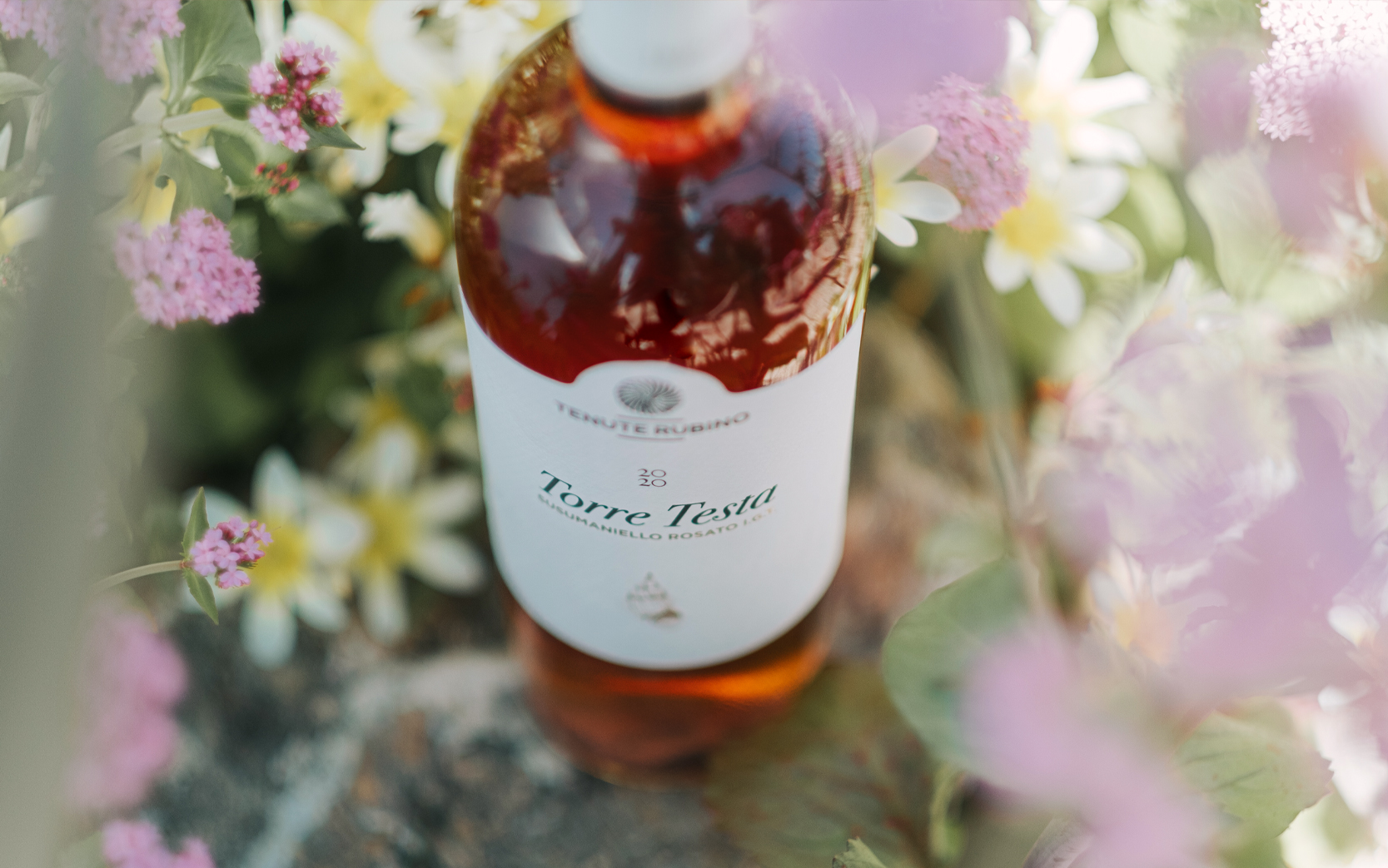 Salento soul, Brindisi tradition: it's in this precise area of Puglia that Susumaniello, black grape varietal, has found its natural home. A traditional variety with a versatile nature, it perfectly expresses the coastal viticulture when vinified as a rose'. After ageing for 5 months in stainless steel and another 2 months in the bottle, Torre Testa is ready. A wine with a clear identity and which is immediately recognisable for its freshness, sapidity, long finish and for a marked Mediterranean character.
Torre Testa Rosé is a marvel of sensations that wine lovers will recognise and appreciate from the first sip. The nose releases floral notes, such as roses, cherry blossom and a faint hint of rhododendrons. Among the fruit aromas you can detect black cherries and pomegranate, which alternate with light herbaceous aromas. On the palate it is fresh, sapid and elegant, intense and balanced, with a good level of acidity.
Suggested pairing: The fresh and enjoyable taste of Torre Testa Rosé, characterised by a good level of acidity, pairs well with risottos, fried fish, tuna carpaccio and light roasted meats. Pairing perfectly with both flavourful recipes as well as delicate ones, like creole king prawns and spaghetti with red mullet sauce.
Suggested service temperature: 8-10°C
Suggested glassware: medium sized