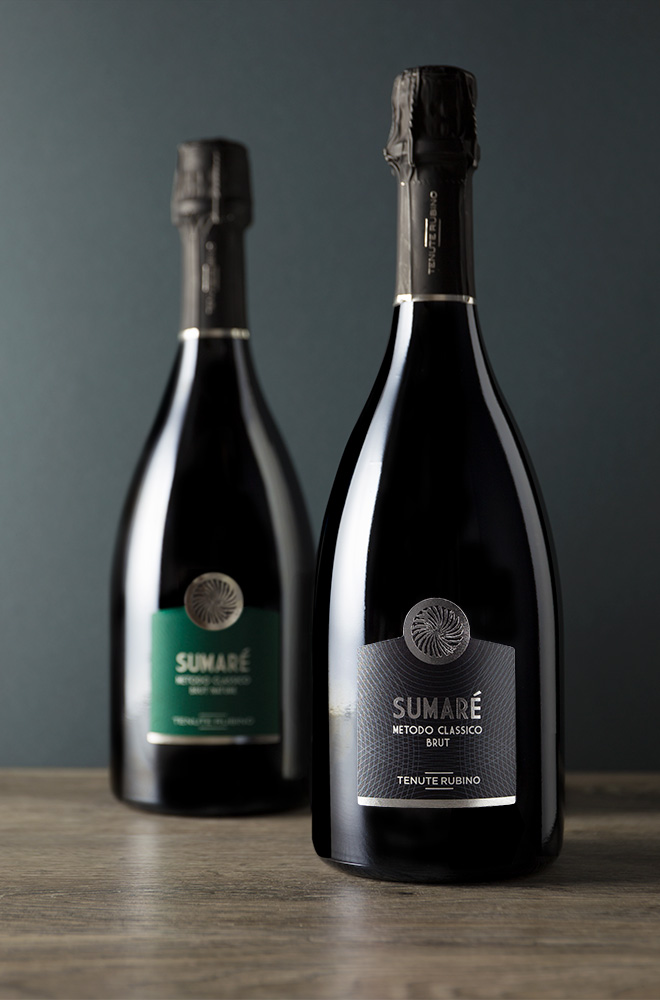 Sumaré 60 mesi
SUMARÈ 60 MONTHS ROSATO BRUT IGT SALENTO - BRINDISI
Susumaniello
After 5 years of ageing on the yeasts, Sumarè 60 is born. Its bubbles with fine and persistent perlage give off all the richness and intensity of this classic method sparkling wine produced entirely from Susumaniello grapes.
Estate characteristics
VINEYARDS LOCATION Jaddico-Giancòla, Brindisi
ALTITUDE OF VINEYARDS Sea level
SOIL CHARACTERISTICS Sandy
TRAINING SYSTEM Spurred cordon
VINES PER HECTARE 6.000
YEARPER IMPIANT 2004
YIELDS PER HECTARE 7 tons
HARVEST Manual, early September
Tasting
COLOUR Intense salmon pink with very fine and persistent perlage.
BOUQUET Floral and fruity perfumes, in addition to elegant spicy, fragrant and dried fruit notes.
TASTE Very Intense and persistent, with a vibrant acidity.
FOOD MATCHES The long aging and its incomparable harmony make it a wine suitable for all circumstances.
SERVING TEMPERATURE 7-8°C
GLASS Flûte