Tenute Rubino at Vinitaly 2019
Vinitaly 2019. Celebrating the winery's 20th harvest, the success of the Susumaniello Project and a newly restyled packaging for the Crus: all the latest news from Tenute Rubino at Verona's wineexpo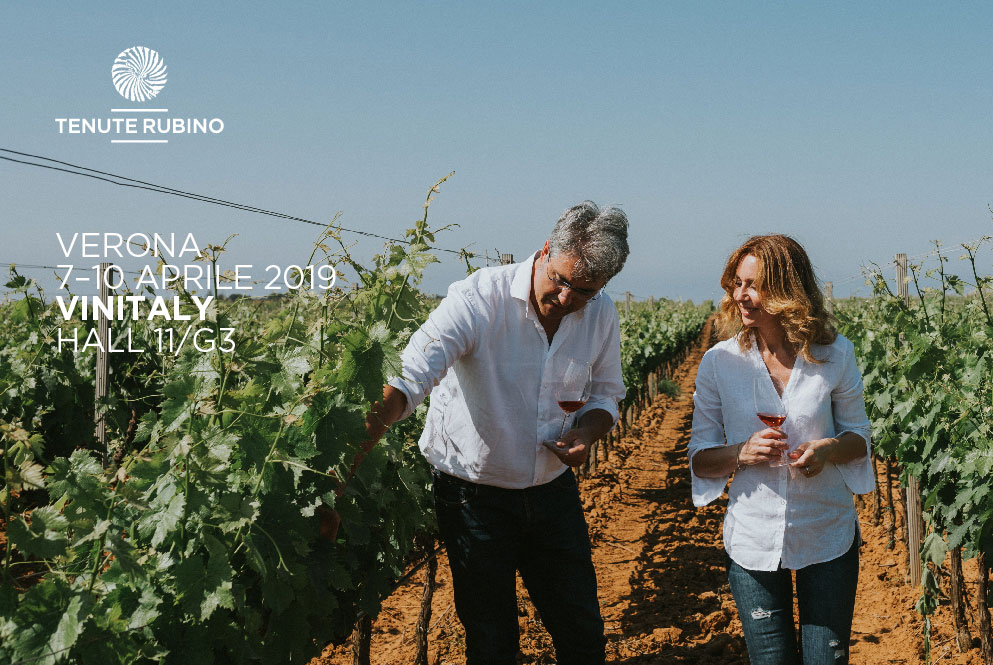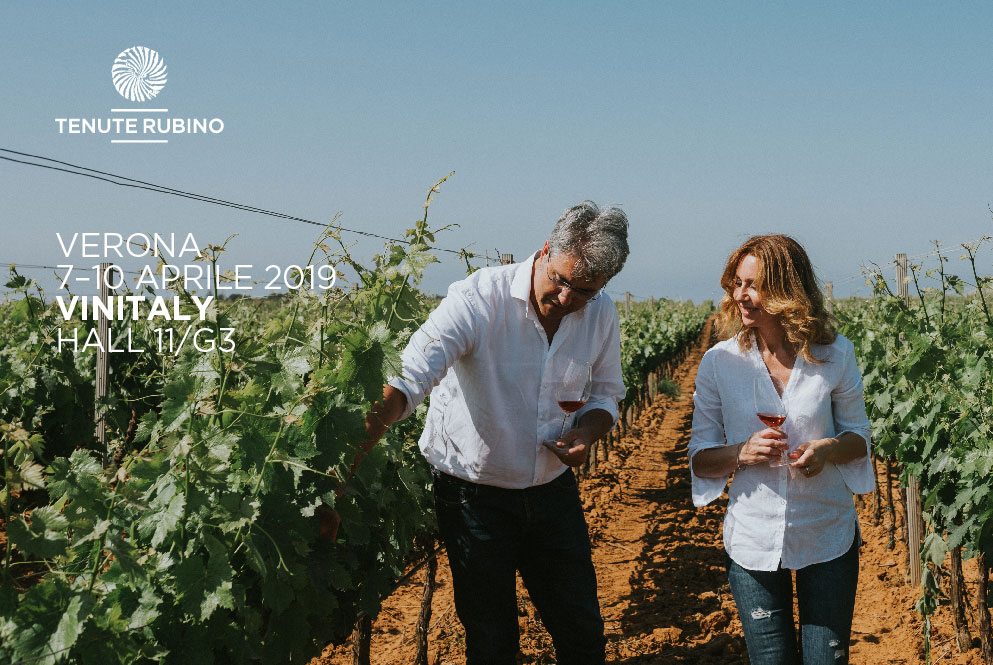 At Vinitaly 2019 , Tenute Rubino will celebrate an important milestone: 2019 is the year of the company's twentieth harvest. As in the past editions, Tenute Rubino will attend this important wine fair and welcomes all visitors to Pavilion 11 (Puglia) corridor G3, to share its joy for the success of a wine-making project that has become an emblem of the new course of Apulian viticulture, thanks to the company's ability to promote tradition and revitalise it with modernity and passion.
The most significant example of Tenute Rubino's production philosophy is the Susumaniello Project, an important native grape of the Brindisi area which found a special place in the company's vineyard of Jaddico, on the shores of the AdriaticSea. From the very beginning, Luigi Rubino sought to rediscover this variety, which was deemed too low-yielding and consequently fell out of favour, and make it popular again. In the space of twenty vintages, Tenute Rubino has succeeded in bringing to light the outstanding qualities of this cultivar, thanks to the research and hard work of Luigi Rubino and oenologist Luca Petrelli, who have utilised Susumaniello to create wines of incredible versatility, elegance and, above all, quality.
During the days of the expo, Luigi Rubino and his wife Romina Leopardi will welcome all members of the press and wine lovers alike to explore the many possible declinations of this variety's potential, all proudly produced by Tenute Rubino, through a tasting itinerary which will include: Torre Testa, a structured red, the crown jewel of the Susumaniello project; Oltremé, a refreshing and early-drinking red, Torre Testa Rosé, a charming wine with a Mediterranean soul and the surprising Sumarè, a classic method sparkling wine, available in 30, 42 and 60 month versions.
In addition to all the new vintages (which will all be available for purchase very soon), Vinitaly 2019 will be the perfect occasion to unveil another surprise: the original artwork chosen for the graphic restyling of the company's top Cru wines, so reflective of the meticulous care for every detail exercised in every aspect of their production. The visual impact of Tenute Rubino's new labels, essential and highly evocative, celebrates both the work 'in the field' and the joys of beautiful typographical art, engaging the consumer in a journey where beauty and taste are the keys to a complex and pleasurable experience. The new labels designed for Giancòla, Visellio, Jaddico, Torre Testa and Torre Testa Rosé, are each decorated with a particular, hand-drawn, seashell, a defining element that perfectly captures the essence of the estate of Jaddico, so close to the seashore. A seashell for every wine, as each one represents a unique expression of this extraordinary terroir.