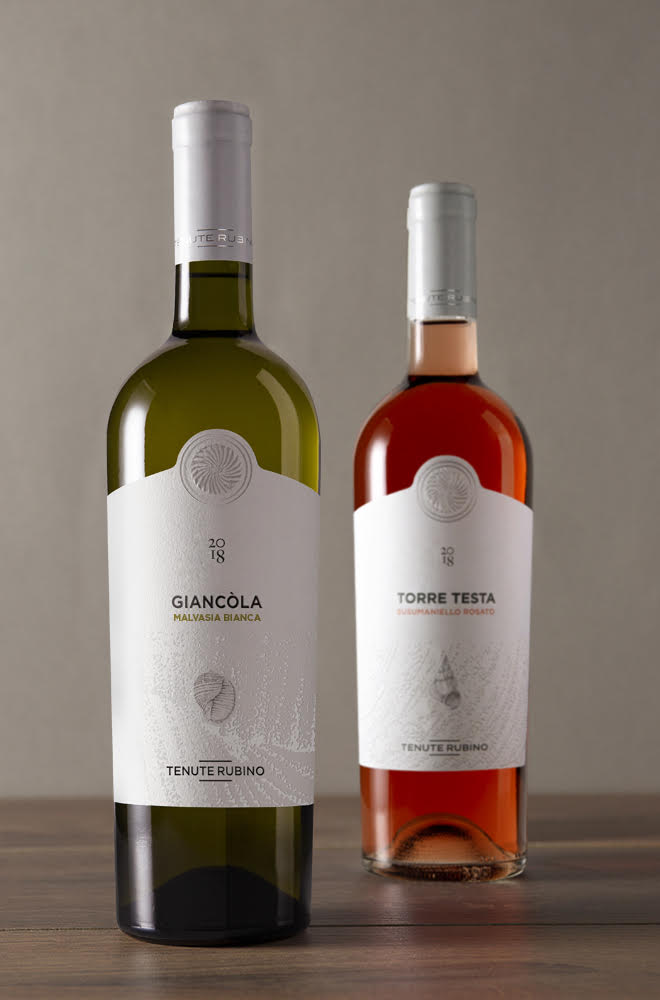 Giancòla
WHITE
IGT SALENTO - BRINDISI
Malvasia Bianca
White Malvasia with suit and tie. A wine which gives emotions, immediate and in time. Rich, deep, it enchants with complexity and sharpness of the fruit.
Estate characteristics
VINEYARDS LOCATION Jaddico-Giancòla, Brindisi
ALTITUDE OF VINEYARDS Sea level
SOIL CHARACTERISTICS Sandy
TRAINING SYSTEM Spurred cordon
VINES PER HECTARE 3.800
YEARPER IMPIANT 1996
YIELDS PER HECTARE 6 tons
HARVEST Manual, first decade of September
Vinification
FERMENTATION Between 16-18°C in steel tanks
MALOLACTIC FERMENTATION Not carried out
AGEING 8-9 months in steel tanks; 6-8 months in the bottle
ALCOHOL LEVEL 13,5% vol.
ANALYSIS pH 3,40 · total acidity 6,20 g/l
VINTAGES 2005, 2006, 2007, 2008, 2009, 2010, 2012, 2013, 2014, 2015, 2016, 2017, 2018
Tasting
COLOUR Straw yellow with lively golden highlights.
BOUQUET Fragrant scents of broom, iris and acacia follow notes of pineapple, yellow peach, vanilla, almond and marine fragrance.
TASTE Very elegant and gentle, it strikes for its roundness, structure and sapid flavour, well-balanced by a fresh and gratifying acidity.
FOOD MATCHES Best served with rich fish dishes like seafood risotto, char-grilled tuna fillet, cruditè of langoustine and raw seafood. Delicious with seafood cous cous.
SERVING TEMPERATURE 8-10 °C
GLASS Medium size goblets